English language support
The English language support is open to all students at Karlstad University. Our aim is to help you improve your English language skills and make you more confident about using English for academic purposes.
17 March 2020:
Due to the coronavirus outbreak, all academic-writing tutorials at the library will be held online (e.g. via Zoom) until further notice.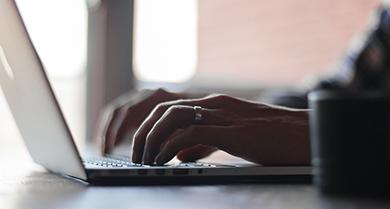 We offer individual guidance regarding:
How to structure the content logically and clearly
How to make the text coherent
How to improve your linguistic skills; grammar, vocabulary, etc.
Which tone and style are best suited for the text.
Please note!
We will not correct the mistakes for you, neither proofread the entire text. Instead, we will work together with you to improve it. Our aim is to provide you with tools you need to continue working on your own to develop your academic writing skills.
Welcome to the Academic Writing Center
Academic Writing Center is located at Karlstad University Library, floor 3.
Make an appointment
You can make an appointment for the English language support by doing the following:
Send an e-mail to languagesupport@kau.se 
Write the following in your first contact
Your full name
The subject/program you are studying
What aspects you want to discuss and which questions you have for the teacher etc.
When your appointment is registered you will be contacted by a teacher. For a good and effective guidance send the text or the relevant pages as an attachment with your e-mail at least five days before the meeting with the teacher (unless otherwise agreed upon with the teacher). You cannot expect the teacher to have handled the text if it is sent in late.
Students are entitled to three language support sessions; thereafter their needs will be assessed before they receive further support.
You can also make an appointment in our online booking system. Note that the system is in swedish, if you have problems please contact Roald McManus.