Talking books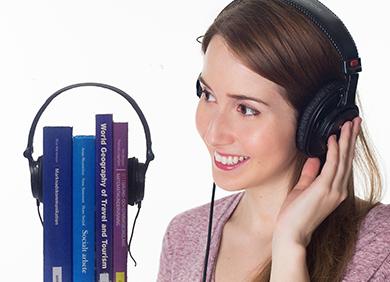 Who can borrow talking books?
As a student with a reading disability, you can borrow your course literature in the form of a talking book from MTM - Swedish Agency for Accessible Media. 
How can I get access to talking books?
You get access to talking books by contacting the library's contact persons. They will give you an account to MTM's catalogue Legimus and also teach you how to download and read talking books. You can read talking books on your smartphone, tablet or computer.
Your Legimus account is personal and must not be shared with others. Misuse might lead to suspension from Legimus.
Search talking books
The MTM's catalogue Legimus contains information on all talking books in stock at MTM (NB! Legimus catalogue is only in Swedish)


Search the Legimus catalogue to see if your course literature is available as a talking book.