TV, radio & film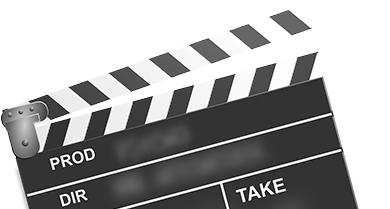 Mediecenter Värmland (in swedish) - via sli.se
Mediecenter Värmland is a county cross-ranging media pedagogic resource and supplier of education media. It is possible to watch streamed TV programs or movies online after registering as member.
Staff can become members by using an @kau email for registering. Students can register with any email. Student registrations must then be approved by your teacher or a librarian before you can start using the service.
Students are only able to see streamed movies. Ordering of DVDs as a loan can be done by the teacher or through the library.
 
UR:s program
UR (Swedish Educational Broadcasting Company) produces programs from pre-school level to university level. Freely available programs are available at:
- UR.se
- UR Play
Some programs are licensed but are available through Mediecenter Värmland.
 
SMDB Svensk Mediedatabas
The Swedish Media Database (SMDB) is a search service for the audiovisual collections at the National Library of Sweden (KB). The database contains information about TV, radio, video, movies presented in theaters, CDs, and multimedia.
For research purposes it is possible to create an account and order materials.
 
Library  DVD-collection
The library has a collection of DVD films for lending.
The collection includes both old feature films documentaries and educational films. We mainly buy movies used in teaching and research contexts. The collection id found on floor 2 and is searchable in the library catalog. Limit to Material type "DVD" on the Advanced search page.