Library Conduct Policy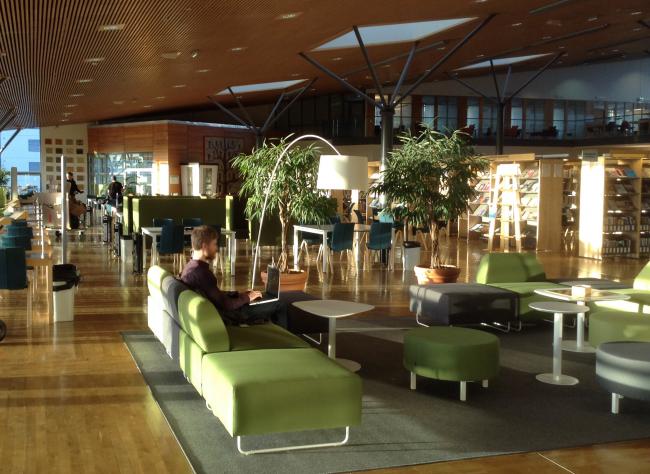 Group workplaces and maximum number of seats
The library has instructions on how many people can sit at a table and stay in a group room. Follow these instructions. It is not allowed to move chairs from their intended place.
Noise levels
Reasonable levels of noise are tolerated but you should always try to avoid disturbing others and keep your mobile phone on silent. Please be extra considerate in the two silent reading rooms and on the silent floor (Floor 1).
Food, coffee and drinks
Coffee, drinks and snacks are allowed in the Library, but you are not allowed to eat hot food. Hot food tends to be messy and may produce odours that disturb others.
Order
Please make use of the wastepaper baskets and our recycling facilities and leave your working space spotless for the next student. Do not move sofas and armchairs around. If you have moved chairs and desks, please return them to their original positions when you are done.
Have you used books, but you are not sure where on the shelf they should go? Just put the books on one of the low side shelves and the Library staff will replace them correctly.