SMISK – Ingesund School of Music chapter of the Karlstad Student Union
SMISK (Sammanslutningen Musikhögskolan Ingesunds Studentsektion) operates as a chapter of Karlstad Student Union.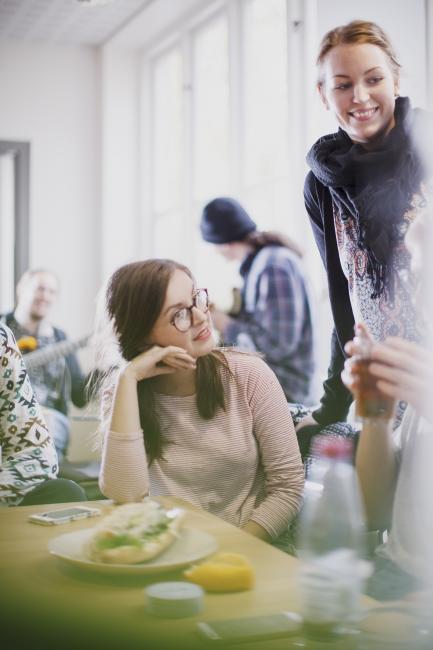 SMISK goal is to ensure high quality on the institutes programs and courses, to safekeep our student rights and to also arrange social events to our members.
The Union bord consist of students from the institution of MHI, that yearly is elected by the members at our annual meeting in the spring. You as a member can choose to get involved or take part in our organizations: Vp/Bm (our pub) and SMASK (Swedish music academics song contest) or have a different position of trust in our organization.
Every student that studies at Karstad University can apply for membership in SMISK! Follow the link and chose to be a part of the Ingesunds section. https://medlem.karlstadstudentkar.se/en/  If you are not studying in higher education, can you instead apply for support membership. That gives you access to our activities, such as Vp/Bm and SMASK
You can find SMISK office on floor 2.
Our reception are usually open at 12:30-13:00
Read our stadgues here: https://drive.google.com/file/d/1Ye8X0nxZPi0juMn1HHpOZA9x7t3tbGjB/view?usp=sharing