Our philosophy
We want to develop and challenge the students' creative and pedagogical capacities by providing access to new findings in current research, culture and societal development and by emphasising quality and creativity as features in their future careers.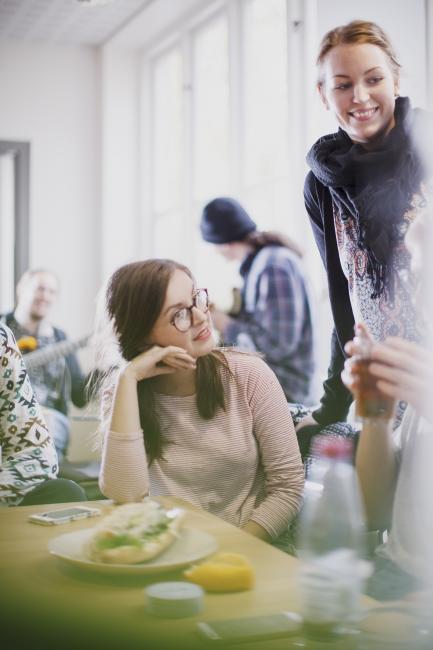 Beautiful surroundings, playing a lot, artistically-focused environment, camaraderie, many concerts, committed teachers, student influence. These are some examples of the values students themselves have been proposing for a long time as reasons for studying at Ingesund.
Students at Ingesund School of Music (MHI) form part of a close-knit artistic work environment. There are many opportunities to play and perform, including string orchestra, wind orchestra, symphony, different smaller ensembles, solo performances, etc. All of these help to make MHI the largest concert organiser in Värmland.
During their student years, we want to develop and challenge students' artistic and pedagogical skills. We want to give them access to new experiences through current research, cultural and societal developments, and stimulate quality and creativity in their future careers. Swedish society is becoming more international, and we more frequently meet children and adults with cultural backgrounds that differ from ours. This places larger demands on Swedish schools to take advantage of the values of cultural diversity. In this context, knowledge of one's own cultural heritage gives stability and security, while facilitating the understanding of other people and cultural expressions. All education involves managing and transmitting cultural heritage – in our case as teachers and musicians.
Practical placements in the Music Teacher Programme are developed in partnership with schools in Värmland. This, coupled with giving students the opportunity to play a lot, means that our graduated teachers are well regarded at schools, cultural schools and music schools.
Music production students have fantastic opportunities to record concerts and repetitions, and this partnership benefits both music and music production.