The info portal
Hi and welcome to the info portal!
Here, we have gathered useful information for those of you who are taking the entrance test (G-test) at Ingesund School of Music in May 2023.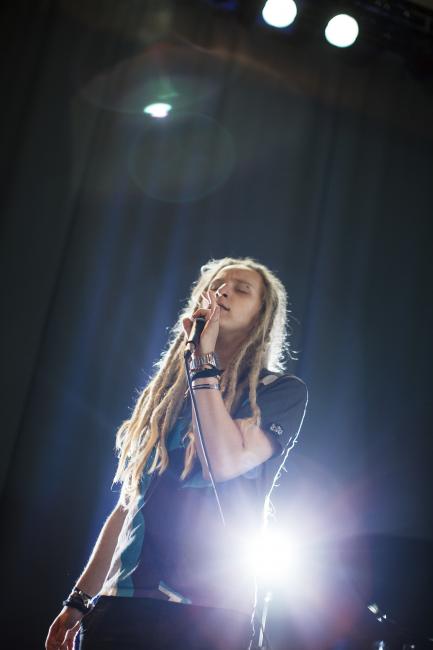 Everyone who applies to the Music Teacher Programme at Ingesund School of Music, starting in the autumn semester 2023, must perform the following four tests:
L-TEST: Record videos and submit them to us by 25 April 2023 at 16:00 at the latest
G1: Record videos and submit them to us by 25 April 2023 at 16:00 at the latest
G2: Test takes place at Ingesund School of Music 3-4 May 2023
G3: Test takes place at Ingesund School of Music 3-4 May 2023
INFORMATION REGARDING G-TESTS – NATIONAL TESTS
G-tests are national tests used at four Swedish schools of music:
Royal College of Music in Stockholm
The School of Music, Theatre and Art at Örebro University
Ingesund School of Music
Malmö Academy of Music
You only take the G-test once and at the school of music that you have ranked as your first choice in your application at universityadmissions.se. The result will apply at all four schools of music listed above. If you passed a G-test in 2022, it can count towards 2023. 
G-tests completed in Gothenburg will not be count towards admission in 2023, which means that if you have ranked Gothenburg higher than Ingesund School of Music in your application, you must complete the G-test both in Gothenburg and at the one of the above four universities that you have ranked as you second choice after Gothenburg in your application. If you have any questions regarding this, you are welcome to contact us!
HOW TO GET HERE
Ingesund School of Music is located just outside Arvika in western Värmland. The easiest way to travel to Arvika is by train or car.

To travel to Ingesund School of Music by public transport, the best option is go by train to Arvika railway station. From the station, you catch bus 51, which departs from the bus station via the railway station and stops at the main entrance of Ingesund Music School (final destination).

You can pay for your ticket on board the bus (not in cash), or via the public transport app Värmlandstrafik.
Bus timetable, route 51
https://www.iphone.fskab.se/vtr/Tatortstrafik/230612_230813/Tatortstrafik_51_230612_230813.pdf
If you travel by car, take the exit towards Ingesund along road 175 (Arvika-Säffle). The exit is signposted "Ingesund" and "Musikhögskola". After about 2 km, you will see a sign that says "Musikhögskolan Ingesund, Universitet", follow that sign. You will now see Ingesund School of Music and there is free parking straight ahead.
ON SITE
You must attend the roll-call that starts at 09:00 on the day of your test. Follow the signs at the main entrance to the correct room/hall.
During the day, you will be offered a tour where you will have the opportunity to see our rehearsal rooms, [IS1] the spacious premises and get a glimpse of the beautiful surroundings.
In the foyer, you will find an information table where current students will be available to answer any questions and direct you to the right person.
If you have any queries or if you are unable to attend the test, we appreciate if you contact us as soon as possible. You can find contact information in the menu on the right.
FOOD
At the school, you have access to kitchens (microwaves and fridges) and vending machines.
Susannes Bistro (on campus) will be open every day at 10.00-16.00. The bistro offers a selection of salads, baguettes, wraps, daily specials, pies, coffee, tea, soft drinks, sweets and a large selection of other snacks.
You can also buy something to eat at the canteen of Ingesund Folk High School, which is located next door to Ingesund School of Music.
ACCOMMODATION
Clarion Collection Hotel Bristol, Kyrkogatan 25, phone 0570-132 80.
Breakfast, afternoon coffee and dinner buffet (until 8 pm) included.
Offers a special discount for applicants to Ingesund School of Music, so make sure to mention this when you make your reservation.
The hotel is located in Arvika city centre, 10 minutes by bus to Ingesund.
https://www.nordicchoicehotels.se/clarion/clarion-collection-hotel-bristol/
INGESTRAND cabin rentals, phone 0570-148 40
Cabin rentals within walking distance (10 min) from Ingesund School of Music.
Rates: approx. SEK 300 for a small cabin with access to WC out in the yard, or approx. SEK 600-800 for a large cabin for up to 4 people with WC and kitchen.
http://www.ingestrandscamping.se/
HOTELL ARKADEN, Kyrkogatan 18, phone 0570-132 35
Breakfast included.
HOTEL SCANDIC Torggatan 9, phone 0570-197 50
For rates, visit the website: 
www.scandichotels.se/hotell/sverige/arvika/scandic-arvika
JENNY`S Palmviksgatan 11, phone 0570-151 77 
For rates, visit the website:
BJÖRKNÄS cabin rentals, phone 0570-71 11 34
Cabin rentals during the summer, less than 10 minutes' walking distance from Ingesund.
BRUNSKOG HOSTAL Bergamon, 671 94 Brunskog, phone 0570-52141
ARVIKA TOURIST INFORMATION CENTRE Storgatan 22, phone 0570-817 90
Arvika Tourist Information Centre are happy to assist with information on where to stay, travel and general information about Arvika city.
GUESTHOUSE ELEVEN – BED & BREAKFAST, Jösseforsvägen 34, 671 60 Arvika, phone 0570-21666
PLEASE NOTE! Rates may be subject to change.
We look forward to seeing you at Ingesund School of Music!