Welcome to Ingesund School of Music
Ingesund School of Music (MHI) forms part of Karlstad University and continues a distinguished Scandinavian music tradition. Music teachers, musicians and music producers are trained in the beautiful environment of Kyrkviken, close to Arvika in Värmland. Music training has been offered here since 1923.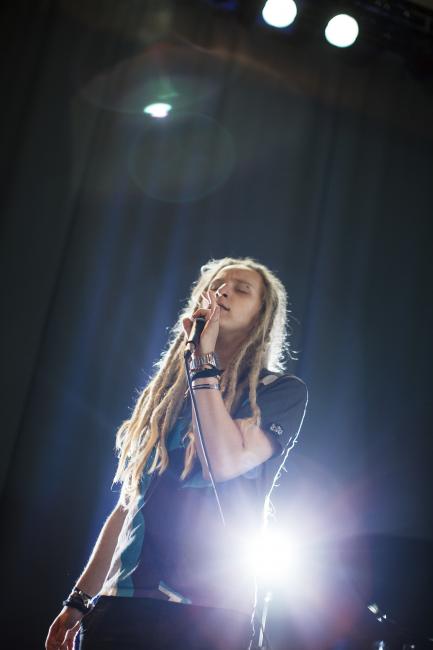 We form part of Karlstad University's Department of Artistic Studies, which also, in addition to the courses and programmes at MHI, includes the subjects dance and visual art.
Our courses and programmes
We train music teachers and musicians to work in cultural life, compulsory schools, upper-secondary schools and arts schools. We further train music producers and offer degrees on artistic basis. We also offer a number of subject courses in music.
MHI and Karlstad University
Arvika lies west-northwest of Karlstad, approximately 50 minutes away by car. MHI forms part of the university with its more or less 16 000 students, and therefore offers a rich network of students, teachers, researchers and staff. Our modern, well-equipped library is a branch of the university library and offers access to large amounts of material and resources.
Students and teachers
There are currently around 320 students at Ingesund School of Music, and most of them are enrolled in the Music Teacher Education Programme. Our teachers are experienced and enthusiastic and are passionate about music and teaching music making.
Openness and scope
Openness, sensitivity and lifelong learning are essential ingredients in becoming a good music teacher. We emphasise all three. We believe that "the bigger your toolbox, the more choices you have" – and we take a boundless approach to music.
Students are exposed to the expert knowledge of teachers and choose their own profiles as musicians and art pedagogues. Music is an animated tool for building bridges between teachers and students, but also between subjects, art forms, cultures and different institutions and businesses.
Cooperation with the community
The practical placement period in the Music Teacher Education Programme is founded on cooperation with the schools in Värmland. Students frequently have the opportunity to make music, and our graduates are well regarded on the labour market.
Managing cultural heritage
Swedish society is being internationalised, and we more and more often encounter children and adults with other cultural backgrounds than our own. This means that Swedish schools play a more important role in valuing cultural diversity. In this context, knowledge about one's own cultural heritage gives stability and security that facilitates understanding of other cultures and forms of expression.