Concerts and events
Ingesund School of Music is one of the largest concert organisers in Värmland. Each semester there is a wide variety of concerts showcasing the talent of our fantastic students and teachers.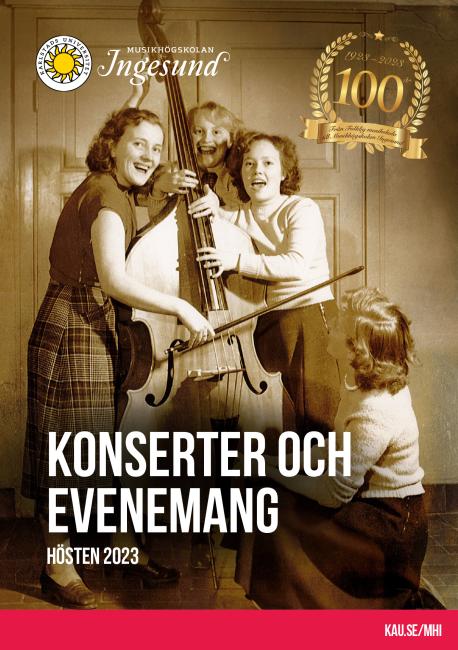 Ingesund School of Music offers a wide variety of concerts each semester. Most of the concerts involve our students and teachers in different ways and form part of the musical training in our different programmes and courses. These include, for example, subject concerts with different types of instruments, chamber music, orchestras and degree concerts.
Visiting artists and master classes
We also have a number of visiting artists each semester, and usually concerts are given as part of the visit. These visits enable students to meet professional musicians offering master classes. We think that it is extremely important for students to meet professional performers who can inspire them and increase their ambition as future musicians and music teachers.
One of Värmland's largest concert organisers
MHI offers around 100 concerts each year and is one of Värmland's largest concert organisers. You can find your favourite events in our calendar. You can also download our entire concert programme as a pdf on the right of this page. It is also possible to order a printed programme by getting in touch with us.