Snits lunch on machine learning and artificial intelligence
2018-05-31
Just over a year ago, the Next unit was established at the IT company CGI, where work is being done on emerging technologies, such as artificial intelligence and machine learning. During a lunch lecture for IT students at Karlstad University one of the co-workers at CGI Next, Christer Enfors, tried to sort out the differences between these two concepts – which is what? Where are the boundaries between the two? What should they be used for? And will they take our jobs?
Artificial intelligence, AI, is intelligence displayed by machines, while machine learning is a way of creating this kind of intelligence. Machine learning, ML, is about systems that learn to produce answers through input by active practice. AI is a much wider concept and it requires further components than machine learning. Chat bots and virtual assistants are both examples of artificial intelligence.
Why machine learning?
"Machine learning is used, for instance, in real-estate valuation, which is something that humans can do themselves, but that ML systems do much faster, says Christer Enfors. "In order to determine the value of a property, we need to collect data – such as the amounts neighbouring and similar properties have been sold for – in order to try to establish a value. Every time the system makes a calculation, new data is gathered that contributes to that the system learns and in time creates experience and better calculations."
As such, machine learning is very useful in speeding up processes that humans themselves can perform. A computer or a system may generate information in no time compared to humans. Furthermore, the systems can be cloned quickly to meet larger demands.
"Another good example of how machine learning can be used is bank transactions, where it is used in a banking system in order to discover fraud. For instance, if someone tries to make a purchase with my credit card in London, and the system can detect that it was used in Karlstad less than an hour ago, it may realise that something is out of order, and thus make an alert and stop the transaction", Christer elaborates.
A further advantage with ML systems is that they can detect correlations that are impossible for us humans to discover. This advantage is useful in industrial systems, among others. By collecting and analysing real time data in industrial systems, it is possible to detect emerging malfunctions with the help of ML, thus preventing them before any real harm is done.
How will it affect us?
How the introduction of artificial intelligence and machine learning will affect us and our jobs is still too early to say, and something that may be a source of worry to some. In Christer Enfors' opinion, this is not something we should fear.
"There are definitely jobs that will be replaced by systems in the future, but this can be compared to the development of, for instance, the vacuum cleaner – something we, in my guess, wouldn't want to live without. But we have to be aware and work actively in creating new employments and making good use of the resources made available in other ways."
CGI is a global information technology and business process services provider and largest in Sweden in IT services. The Company is present in 40 countries around the world and in 30 cities in Sweden.
Snits gives students a good start to their careers
Snits (Cooperation between industry and IT students) is a collaboration group that provides opportunities for exchange between companies, Karlstad University and IT students. We arrange study visits, guest lectures, breakfast meetings, mentoring programmes, internships and degree projects.
SNITS consists of representatives from Altran, Askås, CGI, Elvenite, EVRY. Prevas, Redpill Linpro, Sogeti, Stamford, Tieto, ÅF and Compare. Karlstad University is represented by informatics, computer science and a number of IT students.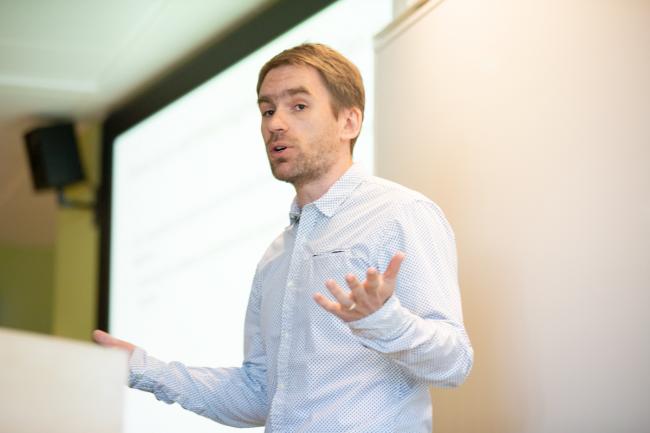 Christer Enfors from CGI Next, gives a speech about artificial intelligence and machine learning in front of IT students at Karlstad University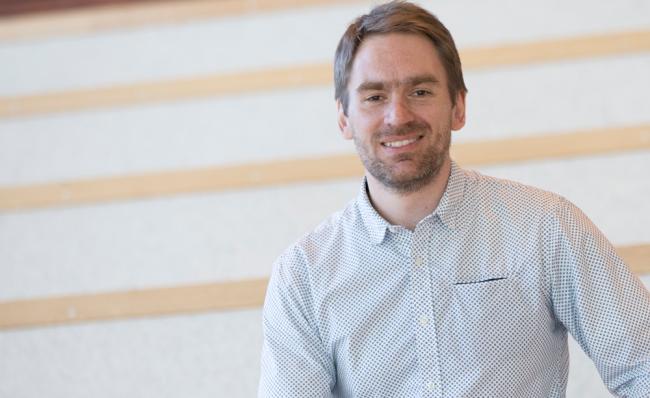 Christer Enfors, CGI next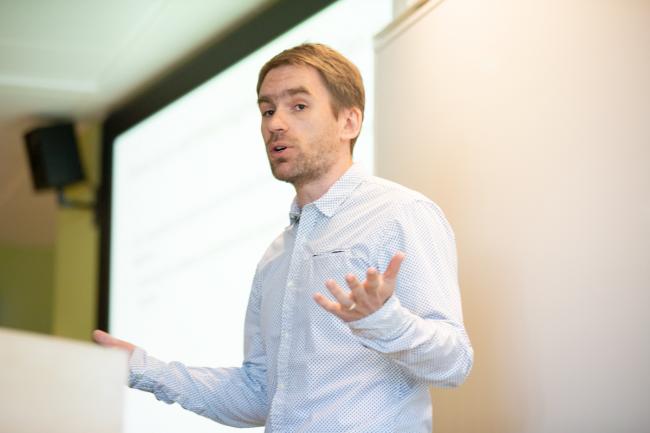 Christer Enfors from CGI Next, gives a speech about artificial intelligence and machine learning in front of IT students at Karlstad University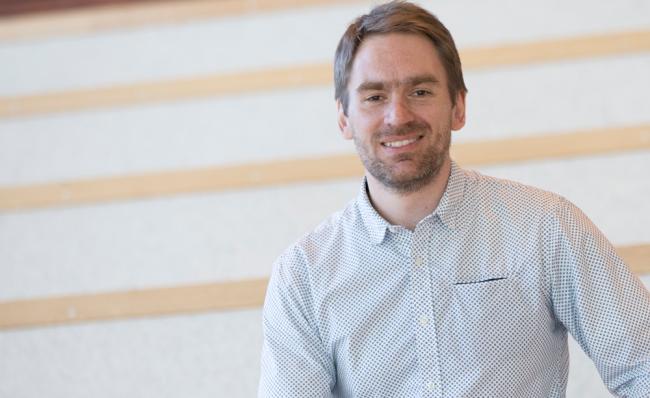 Christer Enfors, CGI next