Guest researcher focusing on solar energy
2019-06-24
Doctor Natalie Holmes, organic electronics researcher at the University of Newcastle in Australia, is currently spending two months at Karlstad University as a visiting researcher. The goal is to publish a peer reviewed article on green solvent processing of polymeric solar cells, that is, solar cells made of organic material.
- I arrived at Karlstad University in early May and we have a very focused research goal to achieve before the end of June when I travel back to Australia, says Natalie Holmes. Here in Karlstad, there is research on organic solar cells, which is in agreement with my research interest, which also spans organic electronic sensor technology. My doctoral education at the University of Newcastle was funded by the Australian Renewable Energy Agency, and that was when I entered this particular field of research.
The goal is low cost and efficient solar cells
The research is currently focused on solar cells based on semiconducting polymers, a special class of polymer which can absorb light and generate electricity. Polymer-based solar cells are flexible, semi-transparent, light weight and much cheaper to manufacture than silicon based solar cells because they make use of conventional printing technology, they are close to crossing from the R&D phase to the commercial phase of development. An overall goal for solar cell research at Karlstad University is to control the morphology formation of the light absorbing photoactive layer in order to improve the performance of the polymer solar cell.
The electronics devices are built by dissolving molecules in a liquid, spreading the solution in a thin layer and allowing it to dry. Polymer solar cells, OLED TV screens and sensors are examples of organic electronics devices that can be produced from a solution. Polymeric solar cells are not only cheap to manufacture, they also have a number of other good properties. They can be made very thin and they consist of soft plastic materials so they can be bent without breaking. This gives the possibility of using polymeric solar cells in applications where traditional solar cells cannot be used.
- This is the second time I am here as a visiting researcher, says Natalie Holmes. I visited in 2015 for three months, after meeting Professor Ellen Moons at research beamtime at the Advanced Light Source, Berkeley in the United States. This is a synchrotron research facility the University of Newcastle research group visits annually.
Studies of the secret life of the molecules
For solar cell research, access to synchrotron research facilities is very important for studying the polymer thin film nanostructur. The structure of the light absorbing layer of the solar cell is crucial for the function of the material. For polymer electronics, the structure of the layer has a decisive influence on the performance of electronics. Small changes in the structure can lead to dramatic improvements or deterioration in the performance of solar cells, OLEDs or sensors. At MAX IV in Lund, today one of the world's brightest synchrotron plants is used by researchers at Karlstad University. An extension is now being made there, and soon, at MAX IV, there is also a similar beamline to that in Berkeley, United States.
- My collaboration with Karlstad University has been going on for a few years now and I am also applying for funding for a continuation. If all goes well, I will return to Karlstad again and then hopefully for a longer period, " says Natalie Holmes.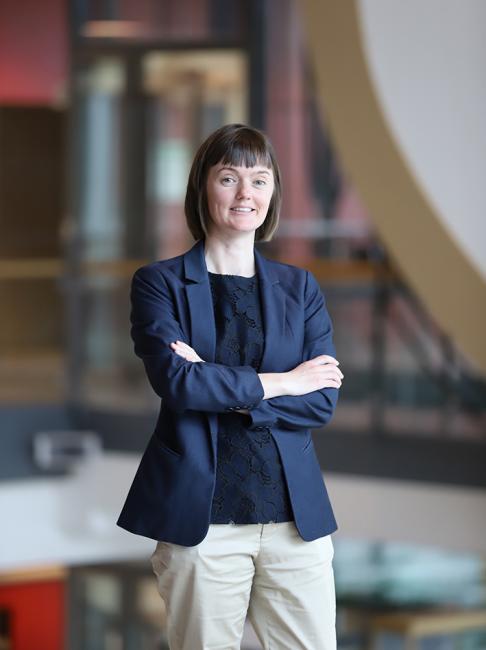 Doctor Natalie Holmes, organic electronics researcher at the University of Newcastle.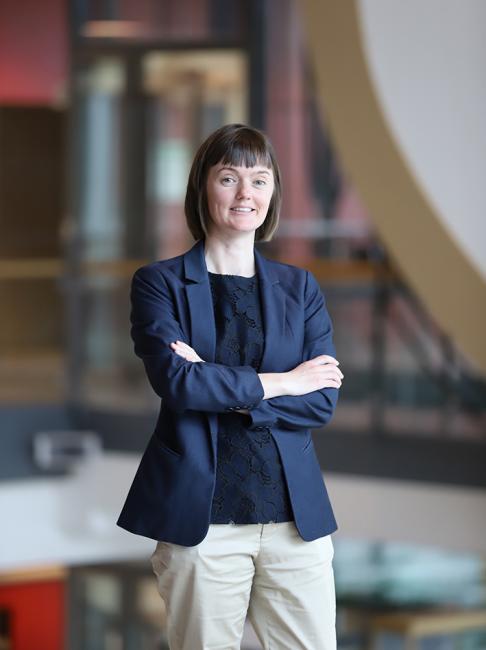 Doctor Natalie Holmes, organic electronics researcher at the University of Newcastle.