A delayed visit
2022-12-05
Stefanija Klaric from Darwin, Australia was supposed to visit us three years ago, but then the pandemic happened. Finally, she has arrived at Karlstad University and is currently exchanging experiences with fellow engineering scholars.
– I have been here a while now and it's very rewarding to meet both teachers and students here at Karlstad University, says Stefanija Klaric, associate professor at Charles Darwin University. Everyone is extremely friendly and it's interesting to see how courses and programmes that correspond to ones we offer at our university, are conducted here.
This visit is conducted within Erasmus+ and involve the degree programmes in mechanical engineering and innovation and design engineering.
– An exchange like this is a huge asset for both parties, says Lasse Jacobsson, deputy head of department at the Department of Engineering and Physics. We get new ideas when we learn from each other and it provides opportunities for both reflection and quality assurance. We hope to establish more contacts and exchanges of this kind.
International collaboration
Karlstad University is working actively with internationalisation of both education and research. Internationalisation is an important part of improving the quality of the education provided, and to be able to offer a wider selection of courses and programmes. Through our international research projects, we create vital contacts that are of benefit for both research and education.
Erasmus+ is the EU programme for international collaboration and exchange related to, among other things, education. This programme gives higher education institutions the opportunity to apply for funding and to develop their staff's competence and to strengthen the collaboration with international colleagues who also participate in Erasmus+. Lasse Jacobsson has received a grant from our Erasmus+ International Credit Mobility project, in order to go to Darwin and continue to develop our collaboration with Charles Darwin University. We already have exchange students in subjects such as information systems, international business and sports science, but we would also like to open up opportunities for students in other subjects, such as engineering.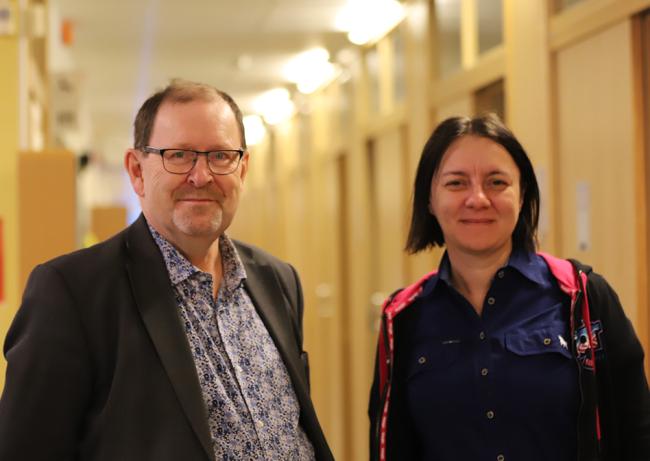 Lasse Jacobsson and Stefanija Klaric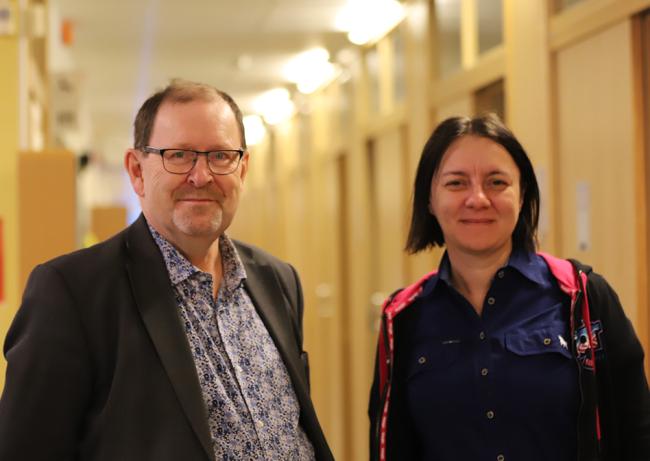 Lasse Jacobsson and Stefanija Klaric