India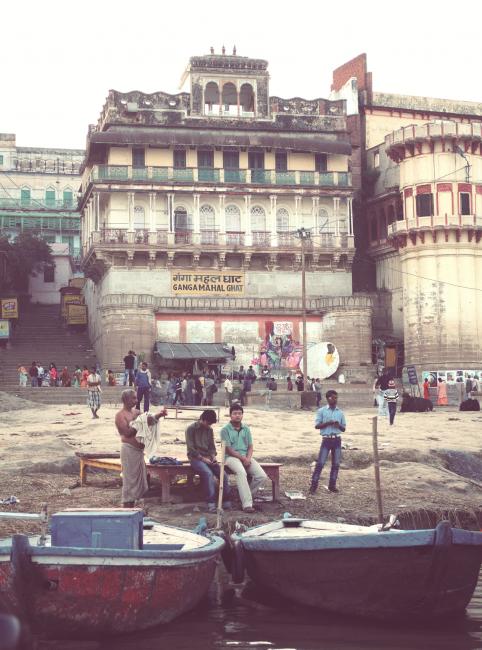 Photo credit
Foto: Kristian Niemi (2013)
Students i religious studies, human geography and history 
We offer a unique opportunity to study in Banaras, India's holy city and one of the world's oldest culture centres. This applies predominantly to studies at the level 61-90 cr./ 91-120 cr.
The studies are organised in cooperation with Banaras Hindu University, which is India's largest public university. 
Ganga Mahal (The Swedish Study Centre)
Since 1995 Karlstad University has had a small "palace" on the Ganges River (Ganga) with an office, a common study/living room, a common kitchen, laundry room, three bathrooms, and five bedrooms for nine students. Six days a week lunch is served prepared by our cooks. The kitchen may be used by the students for cooking at other times. On the roof there is a comfortable study area with a view over the Ganges.
The ambition is that Ganga Mahal should provide a secure working and living environment for C-/D-students during a longer stay (of one or several semesters). The local manager at Mahal, Raju Sharma, assists the students, coordinates activities and carries out the daily maintenance of the student home. Cooperating with another student home nearby, the programme can accommodate 14 students.
Programme (30 or 45 ECTS credits) consists of:
7.5 cr: Preparatory programme in Karlstad (May-September) incl. methods.
           Orientation programme (Delhi-Agra-Banaras)
7.5 cr: Seminar series at BHU: "Multi-Cultural Banaras"
15 cr: Individual Study Projects (61-90/91-120 cr)
15 cr Hindi Language Studies (Uppsala University)
Optional studies are arranged in:
Language studies (Hindi / Urdu / Sanscrit)
Cultural studies (yoga, music, e.g. sitar, tabla, etc., dance, painting, etc.)
After landing in Delhi and staying there for a few days, also visiting Agra, the studies will take place in Banaras and its environs for 14 weeks. Obligatory attendance is required for all the seminars and group excursions. There are also excellent opportunities to go on additional weekend outings to nearby cultural sights, e.g. Bodh Gaya, Allahabad and so on. A week-long trip is permitted during the programme. Many students choose to take this week off at the end of the programme and extend the individual visit over Christmas and New Year's holidays.
There are special rules for those who live at Ganga Mahal: e.g. vegetarian food and no alcohol, and generally visiting students are expected to have an anthropological attitude, in other words an attitude of respect for Indian culture.
Application
The application must contain:
Transcript of records and CV
A written statement about your personal goal and qualifications for completing a full semester study in India (1-2 pages)
A proposal for an "Independent Study Project" (1-2 pages)
The application, in two copies, should be sent no later than 10 April to:
Kristian Niemi
+46 (0)54-700 24 14
kristian.niemi@kau.se
Additional notes:
The basic cost is estimated at approximately 25,000 SEK (incl. travel and boarding).
Students can apply for additional study grants and the MFS-scholarship from SIDA.
Students depart in the first half of September, and return in the latter half of December (can be extended on request).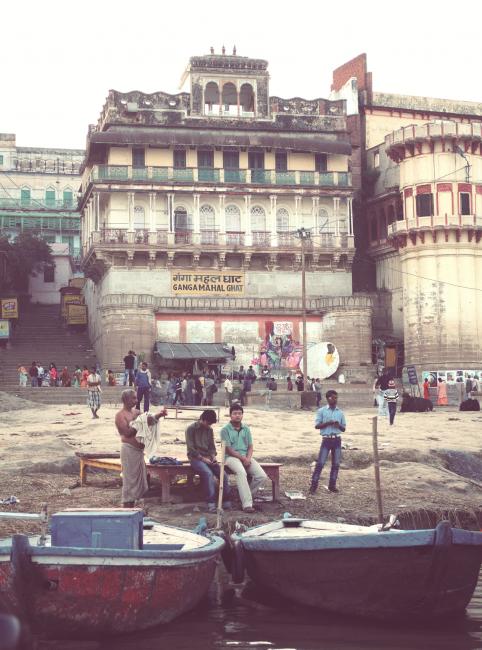 Photo credit
Foto: Kristian Niemi (2013)