Business administration students provided valuable input to Karlstad Business School's quality enhancement activities
2020-06-03
Marketing Strategies is a course for business administration students who are in their final year of the bachelor's programme or the third year of the Programme in Business and Economics . The course offers students an opportunity to work with real-life cases to improve the marketing strategies of companies or organisations. In the autumn of last year, Karlstad Business School acted as the client and received important input for their continued quality enhancement activities.
"We are incredibly grateful for the improvement suggestions that we received from the students," says Marie-Therese Christiansson, deputy head of department and the lead of Karlstad Business School's quality assurance procedures. "They have identified areas in our marketing that need to be improved and made suggestions on how we can continue to enhance Karlstad Business School as a brand. We have already started to implement some of the proposals, such as being more visible and clear about who we are, what we do and what we have achieved, and using a student ambassador on Instagram. We have also begun to restructure our website based on the students' ideas on how we can use that channel in a better way."
"The fact that we used Karlstad Business School as a case became a win-win situation for both the students and the client," says Kaisa Koskela-Huotari, senior lecturer in business administration and the course coordinator. "The Business School management team showed great interest in the students' work and it was relatively easy for the students to access, for example, statistics and existing marketing strategies, and for Karlstad Business School it was useful to get an outside perspective from their target group to further develop their marketing. The collaboration worked very well and it is highly likely that we will use Karlstad Business School as a case this autumn as well. Partly because there are still many aspects to look at, but also because of the current corona pandemic, to ensure that students can establish a good relationship with the client and easily access contacts, background information and statistics."
Course content
During 10 weeks, the 45 students worked with several practical stages where they had to apply much of the knowledge they have gained so far during their education. The course is divided into three modules focusing on competitive strategies, consumer behaviour and marketing communications. Each module involves a group project, including an analysis of the company's external and internal environment and a market research study on the company's target groups. These analyses then form the basis of the marketing communications plan.
The course uses a "flipped classroom" method, which means that the students read learning materials and watch pre-recorded lectures beforehand, so that time together with the teacher can be used for in-depth discussions and practical work.
"The students have been very happy with this way of working," says Kaisa Koskela-Huotari. "During these ten weeks each team has given five presentations of their progress and it has been impressive to see their development in terms of knowledge but also in the way they have improved their presentation technique."
Learn more about the course here.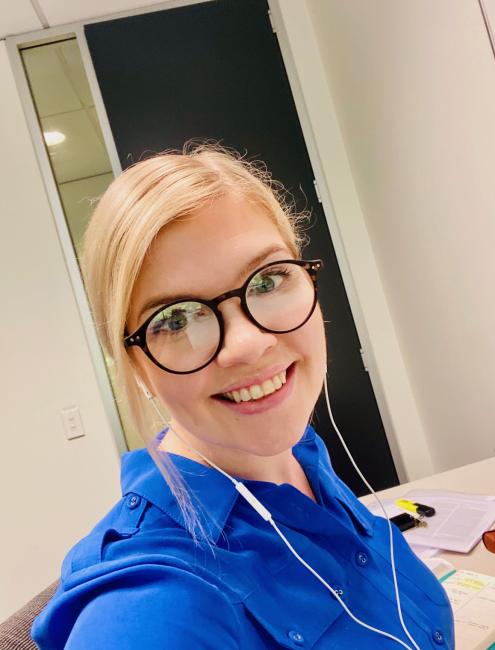 Kaisa Koskela-Huotari, senior lecturer in business administration and the course coordinator of Marketing Strategies.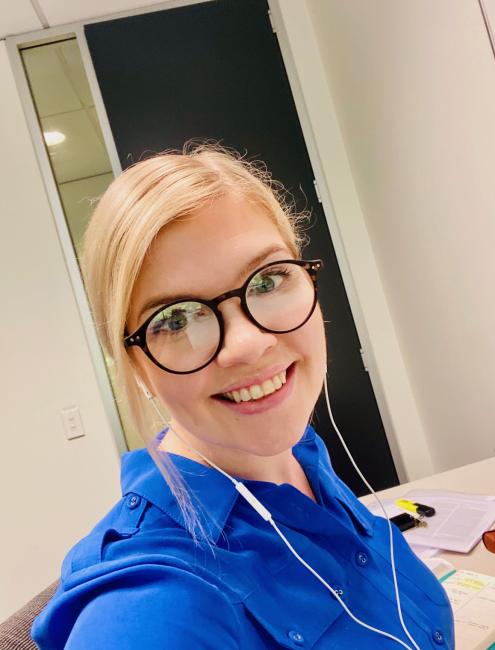 Kaisa Koskela-Huotari, senior lecturer in business administration and the course coordinator of Marketing Strategies.