Hotspot
Hotspot is Karlstad University's annual job fair and one of the biggest in Sweden.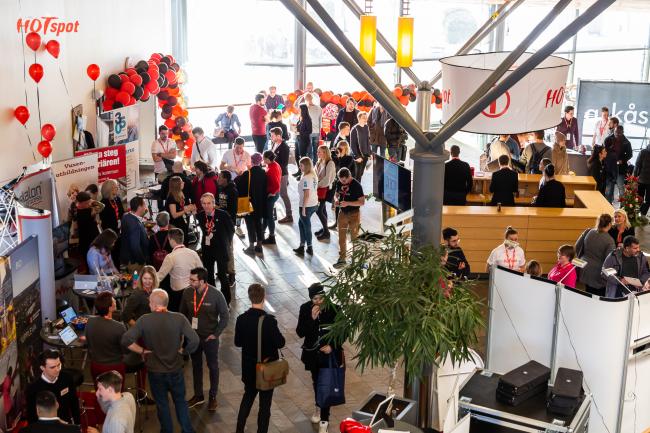 Photo credit
Sofia Röjder
Hotspot was founded by the then Karlstad University and the first Hotspot was arranged 1998. The fair welcomes all students at Kau and all industries. Every year, about 100 exhibitors gather and they all have the same goal: to meet and recruit the competence of the future, Karlstad University students. Nest Hotspot is February 17, 2021.
Hotspot is a fair for all students and all industries. As a requirement for being allowed to exhibit at Hotspot, the employer must be able to offer our students some type of working life connection. This can be, for example, an internship, summer and extra work, membership, degree project or full-time employment after graduation. The fair is very much appreciated by our students and it is estimated that about 6,000 students visit it every year.
Interested?
We open our booking in September every year .You choose your own stand space and book here. Feel free to contact us if you want to be on our interest list for 2021 and receive emails in good time before we open the booking.
Next HotSpot is February 17. Make a note in your calendar and get back to us!
For students
Hotspot is organized on behalf of Karlstad University and gives students the opportunity to work on a real project during their studies. Every year, students are recruited to a project group which, under the leadership of a project manager from Karlstad University, plans and carries out the fair. Follow their work on Instagram @Hotspotkau.
If you want to see which exhibitors come to the fair and take part in lectures and other events that Hotspot organizes - keep an eye on Hotspot's own website
If you are a student at Karlstad University and want to help out with Hotspot, please contact project manager Julia Strandman. You'll find her e-mail address and phone number on the right.
Hotspot is now looking for students who want to be part of the project group that will plan the fair in 2021. It is possible to apply regardless of which program or year you are studying. The project runs from October to February. The last day to apply is 13 September 2020. However, recruitment is ongoing!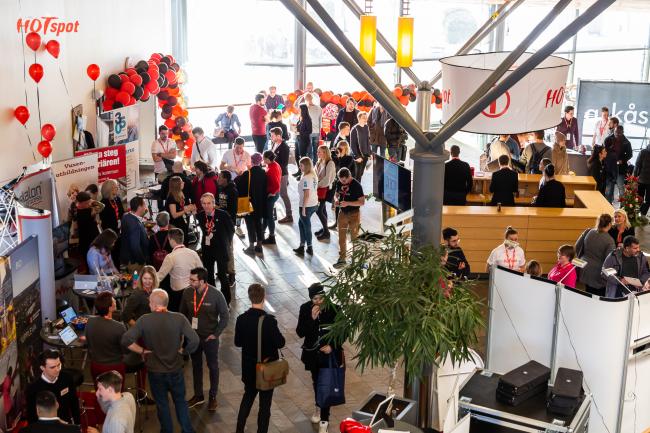 Photo credit
Sofia Röjder