Patricia Engberg, alumni IT-design, Enterprise Systems and Economy
Patricia Engberg
Consultant at AF Consult Digital Solutions
IT-design:Enterprise Systems and Economy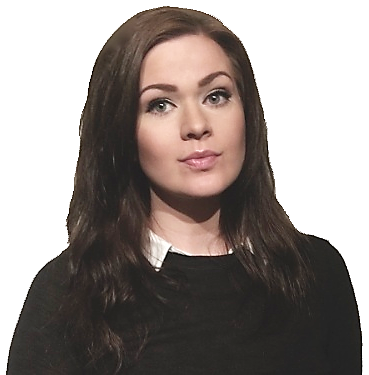 What do you do for a living today?
- I work as a consultant at AF and I have been primarily working as the Systems Compliance coordinator there. That means making sure that the systems ÅF uses are adjusted and follow the new General Data Protection Regulation. I have currently crossed over to a more advisory role as well dealing with incidents that may be an issue both from an information security and/or data protection perspective.
AFConsult is an engineering- and design company with operation divided into four divisions: Digital Solutions, Energy, Industry and Infrastructure. The company has around 10 000 employers, offices in 30 countries and Sweden has about 60 offices from north to south. I am part of the Digital Solutions division – it is Sweden's leading consultant company within IT and defense technology and has also a strong position within integrated system and telecommunication. I am working in the Karlstad's office close to the harbour.
Why did you choose to study the IT-design enterprise systems and economy?
- It was kind of a coincidence. I applied for fun, hardly remember why I even clicked on the IT-design when I applied, but I got accepted and thought "well, I might as well try for one semester and then quit if I don't like it". But I ended up loving up! Totally the right programme for me. Studying the combination of businesses and IT is timely and since the programme is so wide you can control your professional education relatively freely. You graduate with a solid foundation.
Have your education been useful?
- Yes, I believe so. The programme has given a good understanding of the complexity which is found within business and IT. We need to be well-educated on both how the business world and IT worlds functions in order to act as the middle hand. Simply put, we need to be good in a lot of things.
It wasn't until after I graduated that my puzzle has been laid. Now, I understand why we studied the  courses so and so. Even if a small portion of the course was useful to me, the rest of the course may be relevant to my fellow student who works with a different profession today.
What tips would you like to give to the current students?
- I was the student representative at the programme advisory board during my three years and I feel that engaging yourself is the completely right path to go. Go to the employer-student interaction activities such as Snits and the job fair Hotspot. On my part the women's network ITQ is both educational and you develop your network. I have now, after my three years at Karlstad Business School, been standing on the "other side" presenting my company to students as well as exhibiting on the job fair Hotspot.
During the third year, when you get to select between a course or internship, choose internship. It will give so much more. Personally, I would like to see that it is a mandatory part.
Also, note that you will not be completely fully educated after your three years at the programme – it is a constantly changing business and competence development is everything. I have, after I graduated from the business school, continued taking courses both within information security and data protection. Go to lunch lectures or whatever suits you, but my advice is: keep your competence on peak.
What are your thoughts about the future?
- I am positive about the future and my chosen profession.