Einar Johansson, alumni Real Estate Management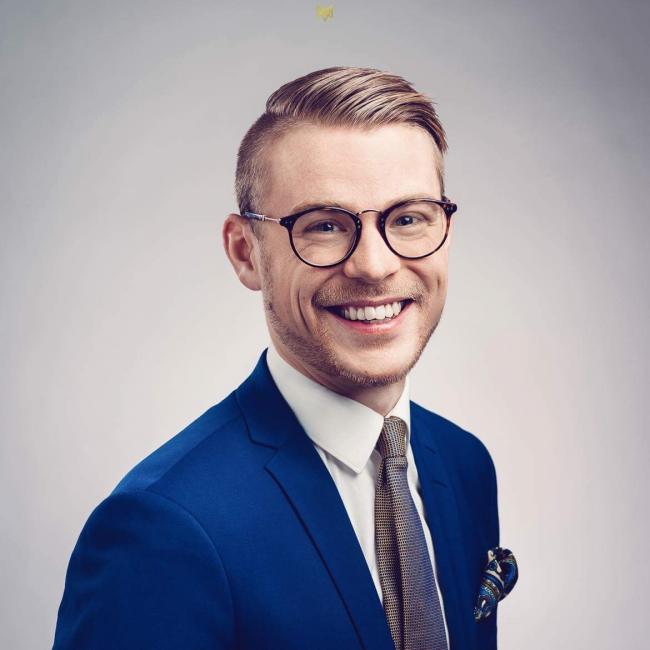 What do you do for a living?
- I am an estate agent at Skandiamäklarna in Linköping and I am very happy there. It is a stimulating working environment with very fun working tasks. Considering the fact that I have wanted to be an estate agent since I was 15 years old, this feels like a dream come true.
Why did you choose the real estate programme?
- Since I was certain of what I wanted to work with at an early age means I also had a very clear plan. I had the ambition to work as an estate agent in my hometown and I knew I needed an education to get there. I wanted to select something serious and strict and therefore had the incitement to choose Karlstad Business School, where you also get a bachelor degree which gives further possibilities to work within other areas.
Have you had any use of your education?
- Absolutely. It contained, apart from economy, among others thing law and fundamental knowledge within constructional engineering, which I also have had great use of. However, it was the internship that I really want to emphasize and what I considered to be most important. The reality one had through a look in the business is the great contributing factor on how happy I was with the programme. Thanks to this, I knew in an early phase what the job was about and I also had an early connection with the enterprise, where you actually get to see how a realtor works in practice, which was very rewarding.
What advice would you like to give to the current students?
- You should try practicing before you start your studies so that you have an idea of what the job actually means. A lot of people know the basics already, but they might not know that it is also deals a lot with sale and business in a great extent. That is why you should visit an office, asks if you can be there for a few weeks to get a real idea before you start the programme. If you are a social person that enjoys working with people and also have a drive to sell and make business, it is a given decision to jump on this programme and just make sure to pass the exams.
How do you look at the future?
- I have worked since June and so I have big ambitions on what I want to accomplish, based on number of business and sale. Naturally, I want to be the most successful and recommended estate agent in the town that I am currently in, but I realize that is not something that happens right away. I am however, very happy on how things have gone so far and I do have a clear objective. In the future, I would like to start my own business or to have a management role where you get to work ahead in the business - but on another level.