Corporate relations
Developing contacts with companies, organizations and professionals) is important for Karlstad Business School at Karlstad University. That our programs and courses have a strong connection to industry and that our students takeknowledge and skills to their future careers, are our crucial success factors.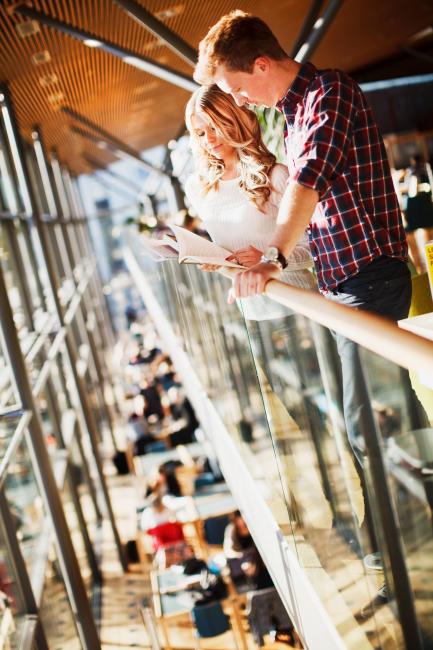 Being a partner means a mutual agreement between the company, the organization, the municipality or the authority and Karlstad Business School for a long-term collaboration and a variety of activities to exchange experiences. The purpose of the agreement as a collaboration partner is a mutual exchange for employers, students and Karlstad Business School around competence supply and competence development.
We are experienced at collaborating and we establish contacts in a variety of ways to exchange experiences and safeguard our mutual interest in competence supply and competence development. To ensure that our programmes and courses are up to date and meet the needs of the labour market, a number of companies and organizations participate in our programmes in different ways: In reference groups and programme councils, during employer days, as mentors, via internships and in co-production on our courses. Contact with the labor market can also take place via our alumni, on LinkedIn and in Facebook groups as well as in connection with various events.
We are proud of our partners.