Student interaction
Karlstad Business School offers many opportunities to make your voice as a student heard. Student interaction and influence are some of the key factors in developing quality and innovation in education, for courses as well as programmes. Students' rights are also regulated by the Swedish Higher Education Act and Higher Education Ordinance.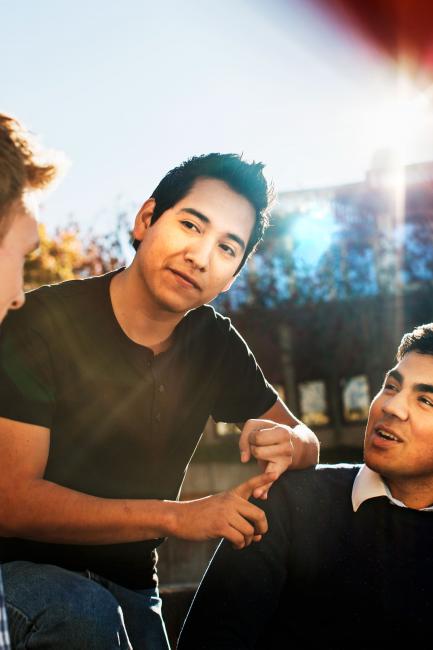 There are several ways students can interact with Karlstad Business School. Each course and programme is evaluated through a web-based questionnaire for students to answer individually. The questions are both about content, teacher performance and assessment.
You can also engage in Karlstad Student Union and the student associations related to each study programme. Karlstad Business School invites students to represent the student voice on a number of our for a, the Advisory Board, the Section Team, the Department Committee and Programme Committees.
KBS section team
In the KBS Section Team, every student association from  the Business School is represented. It is a direct channel for students to influence the management and development of the Business School. Here, we are building Karlstad Business School together and we address common issues, such as the study environment for students, educational topics, international student exchanges and joint activities.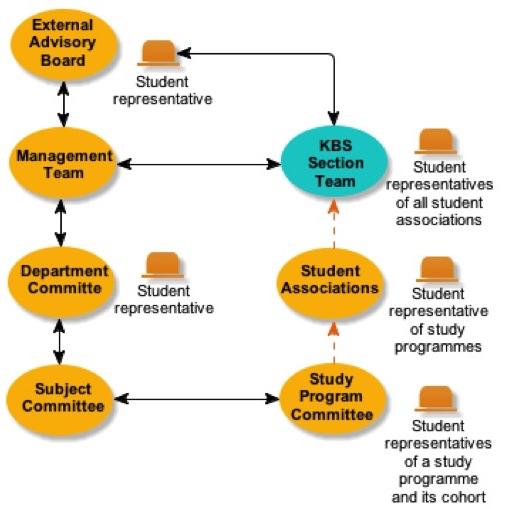 Completed activities
Presentation/discussions on mission, KBS common learning goals, the AoL process, AoL results
Code of Conduct
Alumni work - a drop-in with alumni from 9 organizations in fall 2020
Sustainability
Internationalization - Student visits before agreements to Riga and Siena. Milan is post-poned due to Covid
Experiences from studying during Covid-19
KBS Marketing - Instagram ambassadors
Planing the event on social sustainability -  post-poned due to Covid
Gender equality student-survey (2019). Baseline information to program leaders within the work of implementation in curriculum + input to defining KBS Code of conduct
Sustainability student.survey (2019). Baseline information to program leaders within the work of implementation in curriculum
Workshop march 19 2019
Group discussions on Sustainable development in professional life and what we should address in education programs with degrees from KBS - expectations from students at KBS and future employers.
Workshop march 9 2018
Group discussions on skills that are important in professional life and should be included in a degree from KBS. Input to KBS learning goals.