Our mission
Karlstad Business School is part of Karlstad University and we share the same core values: "A democratic approach, gender equality and diversity is the foundation of our organization. Being open, close and considerate characterize our environment and way of working. Our goal is to contribute towards a socially, environmentally and financially sustainable social development."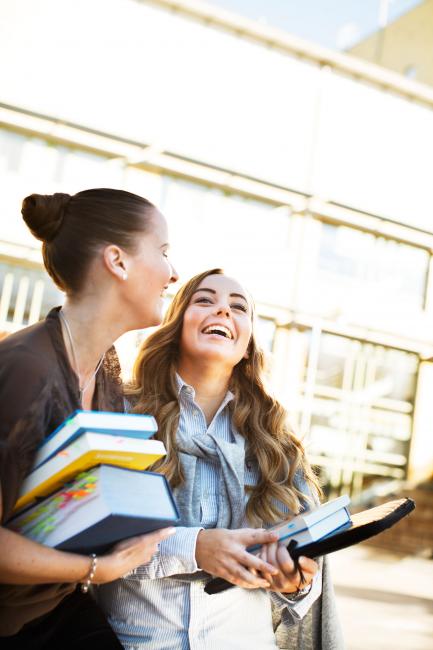 Vision
Karlstad Business School aims to be an influential business school that is highly visible in society and a top choice for students, employees, and partners.
Mission statement
We educate responsible leaders and conduct research that makes an impact.
We define a responsible leader as a person who makes an impact in society through shared thoughts and actions with consideration given to following sustainable social, environmental and economic values. Our areas of expertise are management, leadership, and analysis of organizations and their stakeholders, with particular excellence in service research. 
Our expected outcomes are:
Offering the labor market competent, reflective, and responsible professionals
Co-producing scientific knowledge and abilities that makes an impact in academia and in private/public organizations
Co-producing research that makes an impact in academia and in private/public organizations.
We have defined three overarching goals towards our expected outcomes:
To provide competitive learning opportunities and educate leadership qualities with high academic and professional qualifications
To produce research competitive with leading business schools in our areas of expertise
To empower a variety of competencies and provide an open and vibrant environment for faculty, staff, and students.
We believe in scientific knowledge of high practical relevance through education and research, in collaboration with private and public organizations. This is reflected in our motto:
Knowledge is worth nothing without the ability to use it.