Advisory Board
Karlstad Business School Advisory Board plays an important role. The board members give valuable insights as to the expectations on Karlstads Business School, not least when it comes to society's needs for research and education. Members of the Advisory Board are appointed by the Dean of the Faculty for Arts and Social Sciences at Karlstad University. Each academic year, the Student Union appoints three representatives for the students.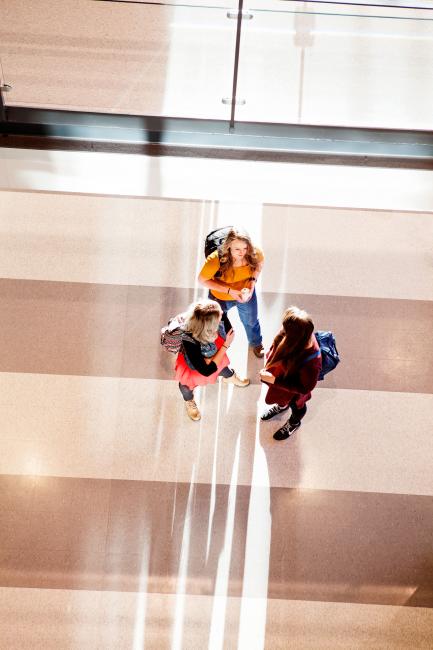 Members of the Advisory Board
Tor Wallin Andreassen
Tor Wallin Andreassen is Professor of Innovation and the Director of Center for Service Innovation (CSI) at the Norwegian School of Economics (NHH). Dr. Andreassen holds a Sivilokonom degree from NHH, MSc in marketing (with honors) from BI Norwegian Business School, and a Doctor of Economics from Stockholm University, School of Business. He is a member of the editorial review board of MIT Sloan Management Review, Journal of Service Research, Journal of Business Research, Service Science, and Journal of Service Management.
Annette Björkman
Annette Björkman used to be the managing director of HSB, one of Värmland's largest builder and manager of properties, mainly housing (flats). The organisation HSB is owned by its members and the largest housing cooperative in Sweden. Annette was previously managing director of Almi Värmland  - a government run investment organisation - where Annette worked with development, entrepreneurship and financial issues. She regards the collaboration between universities and business a crucial success factor for both parties. Annette is interested in the development of society from a holistic perspective, since challenges regarding business, housing, communications and knowledge are closely intertwined.
Ulrika K Jansson
Ulrika K Jansson is municipal director for Karlstad municipality and has previously worked, among other things, as program director for community development in Örebro municipality and as plan manager in Arboga municipality.
Per Kristensson
Per Kristensson is Professor of Psychology and the Director of the Service Research Centre at Karlstad University.  He is a visiting professor of Norwegian School of Economics, NHH and has previously been a visiting professor at WP Carey School of Business vid Arizona State University. Per Kristensson's areas of research are services, customer behaviour and  innovation. Watch his TedX-lecture at Karolinska Institutet at youtube https://www.youtube.com/watch?v=dqS9Su3IdWk
Stefan Larsson
Stefan Larsson is the CEO of the hockey club Färjestads BK and has previously held leading positions in Scandianvian Airlines, SAS. Stefan Larsson has long experience in the airline business and has spent several years in Europe and the United States.
Mikael Löfberg
Mikael Löfberg is a family entrepreneur in the fourth generation. It was his great-grandfather who founded Löfbergs in 1906. Today, the family's business group consists of Kafferosteriet Löfbergs, Löfberg Fastigheter and Löfberg Invest. Here, Mikael works with ownership and board issues, he is also active in a number of external companies. The local commitment and contributing to a positive and sustainable development is an important driving force for Mikael, and he is convinced that a strong connection between business and academia is a key factor for the region's continued development.
Mia Ohlsson
Mia Ohlsson is deputy director general at the Swedish Consumer Agency. She was previously a journalist at Swedish radio and television, and a teacher of media- and communications studies at Karlstad University.
Marianne Widström
Marianne Widström is head of Grant Thornton in Karlstad and an authorised accountant as well as partner of Grant Thornton.
From Karlstad Business School
Head of School
Marie-Therese Christianson
Phone: 054-700 20 27
marie-therese.christiansson@kau.se
Deputy Head of School
Claes Högström
Phone: 054-700 17 20
claes.hogstrom@kau.se
Lena Hansson, administrator and the Board's secretary