Transpeer: a transnational skills programme to enhance the employability of researchers
The TRANSPEER project addresses the skills equivalent of the European Science Paradox through the development of a transnationally-informed training programme, to be designed and delivered by a consortium led by Karlstad University (KAU, Sweden) in conjunction with the Inland Norway University of Applied Science (INN, Norway), Liverpool John Moores University (LJMU, UK), the Nova University of Lisbon (ITQB NOVA, Portugal), and the Instituto Politécnico de Santarém (IPSantarém).
The starting point for TRANSPEER is that most researchers have a broad range of competencies and personal attributes that are in high demand both within and beyond the academy. Many researchers however do not fully appreciate their skill sets and are not practised at articulating them, resulting in unfulfilled potential and ambition. A better understanding of what they have to offer and what employers (of all kinds) value would better equip researchers to navigate the employment market and achieve what they want from their careers. This is what TRANSPEER seeks to achieve.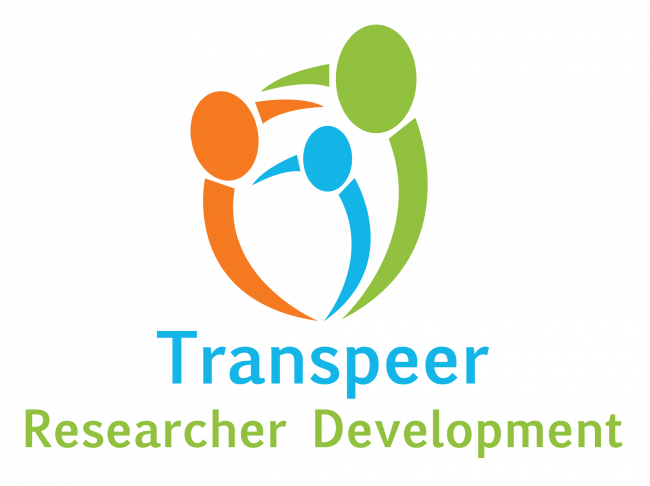 The Programme
The focus of the project is the production of a training programme to enhance the skills awareness and employability of a cross-disciplinary cohort of 36 participating researchers, drawn from the partner institutions. These will be PhD students, early career researchers (self-identifying as such), and researchers who either currently supervise PhD students or have the right to do so.
The overarching aims of the programme are to:
• deliver generic skills training that will enhance researchers' employability for careers both within and beyond academia;
• foster researchers' mobility through their participation in an international project that exposes them to different national research and funding structures;
• provide support for supervisors in exploring more holistically the needs of their PhD students;
• enhance the ability of research support staff to better advise researchers on skills development and employability issues.
Themes to be covered include: career opportunities and pathways; research impact and utilisation; innovation; communications and pitching; personal development; mentoring and coaching; self-reflection and effectiveness; collaboration with non-academic partners; and conflict management.