Course or programme?
All education is offered in the form of courses. These courses are normally studied consecutively, with only one course being taken at a time. In many cases, courses are combined into a programme leading to a specific degree and students are thus admitted to a programme rather than a course.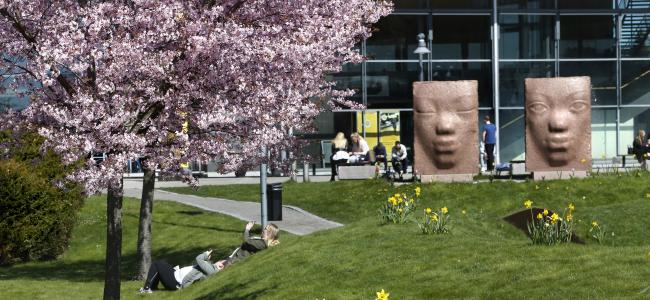 At present, several master's programmes and more than 100 courses are offered in English. There are no bachelor programmes offered in English.
Courses
Each course represents a full-time workload of approximately 40 hours per week, including contact hours, which is equivalent to 1.5 ECTS credits. Most of these hours are spent in individual study, reading, researching for papers, preparing assignments etc. The number of contact hours varies from discipline to discipline.
It is possible to study two part-time courses during the same period of weeks. A part-time course and a full-time course can often be combined. However it is not recommended to take two full-time courses during the same period of weeks.
A distance course is often part-time and given for a longer period of time. The students meet on a few occasions and study individually during the period in between. The teaching methods usually consist of on-line studies and require Internet access.
Degree programmes
A degree programme may consist of both mandatory, recommended and elective courses, and include several academic disciplines. Degree programmes often allow students to select alternatives during the latter part of their studies. Students may choose to study for a degree or simply take a number of courses for which they will receive certificates.