Recognition procedures
Karlstad University provides the following documents to ensure fair recognition and equal treatment of our incoming International students (free movers) and Exchange students.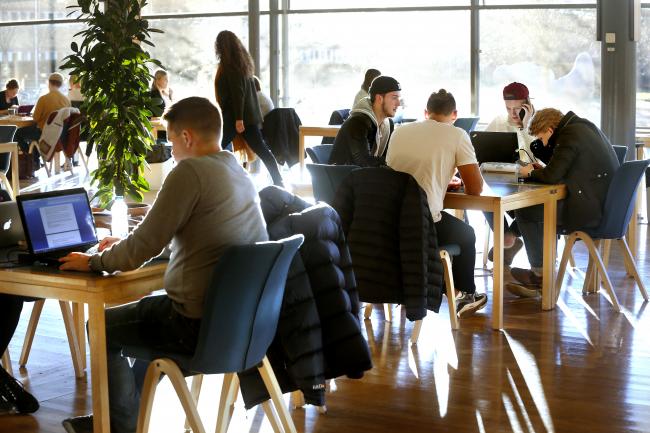 Transcript of Records
Upon completion of studies, an official transcript of records is sent by post to the home institution by the Welcome center at Karlstad University if requested by the student. Email valkomstcenter@kau.se with your request. The transcript of records documents the performance of a student by listing the courses taken at Karlstad University, the credits gained, and the grades awarded. It reflects both the quantity of work and the quality of achievement. The transcript of records is available in Swedish and in English and is free of charge.
Course Certificate
If requested, a course certificate is issued to the student after a completed course by the course administrator. It contains information about credits earned, grades awarded, and, if requested, the course syllabus as an attachment. Certificates are also delivered by mail if the appropriate address is clearly stated. A course certificate is free of charge.
Diploma Supplement
The Diploma Supplement is a document attached to a degree certificate diploma. It provides a standardised description of the nature, level, context, content and status of the studies pursued and successfully completed by the graduate. The Diploma Supplement contributes to the transparency of student academic achievement and facilitates academic and professional recognition of qualifications throughout the whole of Europe and other parts of the world.
Diploma Supplement is being issued in a widely spoken European language, given automatically and free of charge to every student upon graduation.
Learning Agreement (for exchange students only)
The Learning Agreement is designed to guarantee the exchange students' academic recognition. It is a form in which the students list the courses they plan to take. For each course the title, the course code and the credits should be stated.

The Learning Agreement must be signed by the student and the home institution and Karlstad University prior to the student's arrival in Karlstad, and immediately be updated when changes occur. On these conditions, Karlstad University guarantees that the incoming student can study the courses agreed on. The home institution completes the recognition process on the student's return and guarantees the transfer of credits for courses completed successfully. Together with the transcript of records, the Learning Agreement guarantees complete recognition.