Visit from Florida State University
2017-05-15
Corrinne Kelley, Ph. D Student at Florida State University, USA, is currently visiting CTF for three weeks to work on a joint project with our researchers Anders Gustafsson and Poja Shams.
– I am visiting CTF to help run an experiment for a project I have been working on with Anders Gustafsson, Poja Shams and my two advisors Maura L. Scott and Martin Mende. We will be using a scent machine as well as eye tracking technology. It is still fairly developmental, but essentially this project looks at how different scents can impact vice/virtuous purchases in the retail space. Moreover, we thought it would be great for me to visit so that I could help prepare the experiment as well as learn how the scent and eye tracking technology operates. It is our hope I can also learn from Poja how to analyze the eye tracking data seeing as he is such an expert in the area, says Corinne Kelley.
Corinne Kelley is a third-year Ph.D. Candidate at Florida State University (FSU), originally from Anchorage, Alaska. Corinne earned her B.A. in Communications and Advertising at FSU. Corinne's research interests center around the topics of sensory marketing, social influence, and consumer perceptions of status.
She has presented her research at international scholarly conferences including the Association for Consumer Research Conference, the Marketing and Public Policy Conference, and the Organizational Frontlines Research Symposium. Moreover, Corinne was recently selected as an award winner of the 2017 Organizational Frontlines Research Young Scholar Competition. Corinne is a nominee for the 2014-2015 FSU Outstanding Teaching Assistant Award (university wide nomination) and the winner of the 2014-2015 FSU College of Business Outstanding Teaching Assistant Award (college wide nomination).
Prior to starting the doctoral program, Corinne worked full time as an HR and Financial Representative at FSU. She is an avid bowler and as an undergraduate competed intercollegiately for four years on the women's bowling team at FSU.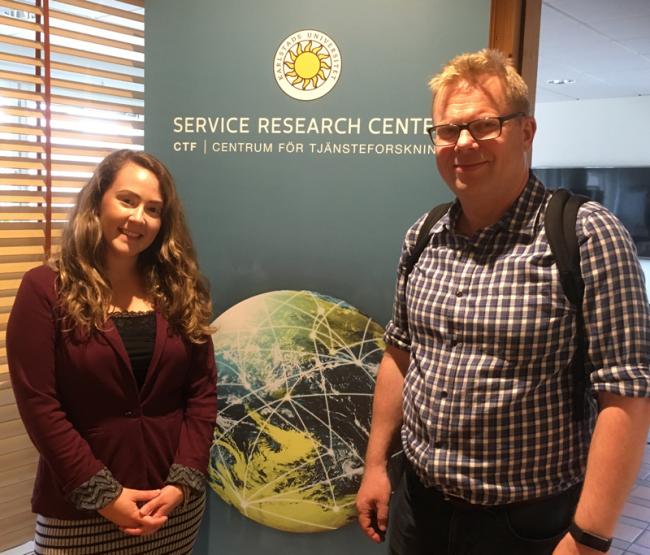 Ph. D Student Corrinne Kelley and Professor Anders Gustafsson.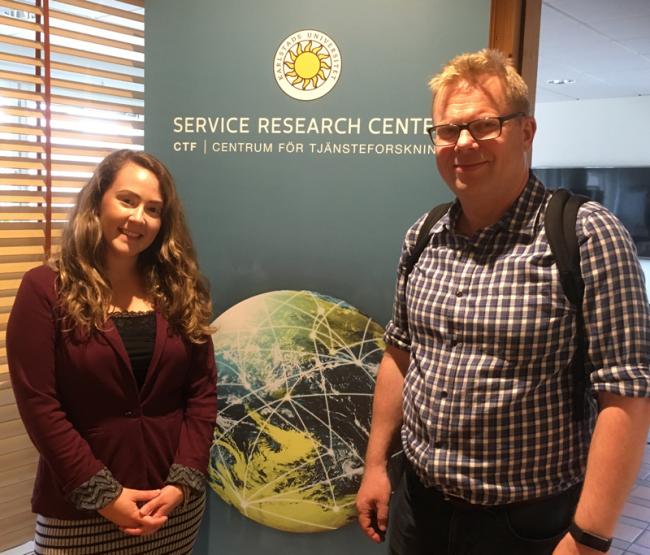 Ph. D Student Corrinne Kelley and Professor Anders Gustafsson.