Visit by Satoshi Fujii, Kyoto University
2018-06-25
In December 2017, Professor Satoshi Fujii was appointed Ander Visiting Professor at CTF. Last week, he paid his first visit to CTF to get acquainted with the research center and to meet with the researchers.
Dr. Satoshi Fujii is a professor of transportation planning and behavioral-psychological analysis of transportation in the Department of Urban Management at Kyoto University, Japan. He conducts research on attitude and behavior of transportation and has worked on soft measures to change attitude and behavior of travel from car use into sustainable transportation modes. His research also includes travel demand modeling, cognitive decision making, social dilemmas, and macro-economic forecasting models that accounts for decision making processes. Satoshi Fujii is currently a chair of Corporation of Japanese Conference on Mobility Management. Since 2012, he is also a special advisor to the Japanese Cabinet where he gives advice on policies for building national resilience and macro-economic policy.
"Satoshi Fujii will contribute with his knowledge and experience in several ongoing projects at CTF. During his first visit here in Karlstad we identified a number of new challenges, such as dealing with everyday travel and young people's well-being and strategies for managing different barriers for sustainable travel. In the coming years, we will together develop new knowledge of the use of different mobility services", says Professor Margareta Friman at CTF.
The visiting professorship is funded by Anne-Marie and Gustaf Ander Foundation for Media Research. The professorship provide grants to cover the cost of five visiting professors, including Satoshi Fujii, at CTF during 2018-2020.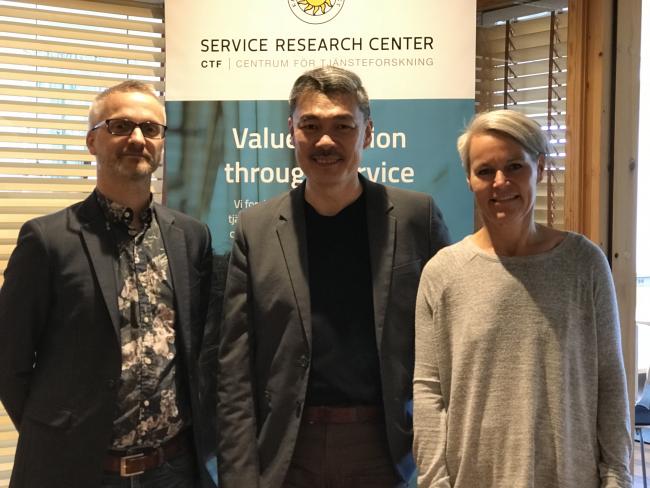 Lars E. Olsson, Satoshi Fujii, and Margareta Friman.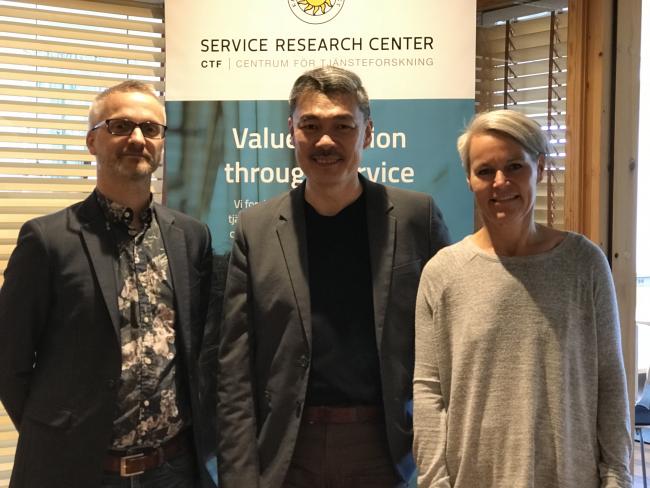 Lars E. Olsson, Satoshi Fujii, and Margareta Friman.