Visit by Michael Kleinaltenkamp
2017-03-28
We caught up with Professor Michael Kleinaltenkamp, Freie Universität Berlin, Germany, who is visiting CTF March 26-29. During this time he will present one of his current research projects at an open CTF seminar and work on a joint research project with Professor Bo Edvardsson and Ph. D Student Sebastian Dehling .
What brings you to Karlstad and CTF?
– I came in touch with CTF Professors Bo Edvardsson and Bård Tronvoll during the Forum on Markets and Marketing in Auckland 2012 where we started to work on a joint paper that was published in Marketing Theory in 2014. Since then we continued to cooperate successfully. As a consequence, Bo invited me to give a presentation on one of my current research projects which deals with the coordination of resource integration and value cocreation through institutional arrangements.
What kind of research are you working on right now?
– My research is focusing on business-to-business marketing, services marketing and management and the overlaps of these areas. Currently, I'm mainly working on the effects of misaligned institutional arrangements on resource integration and value cocreation, the impact of solution business readiness on business success and the ways business actors perceive collective as well as individual value.
Bio
Michael Kleinaltenkamp is a Professor of Business and Services Marketing at the Marketing Department of Freie Universität Berlin, Germany, and the Director of the "Executive Master of Business Marketing" program since 1992. In November 2013 he was awarded an Honorary Doctorate of the University of Rostock, Germany. His research focusses on business-to-business and services marketing, relationship marketing and marketing theory. He has published in leading marketing journals like Journal of Marketing, Industrial Marketing Management, Journal of Business Research, Marketing Theory, Journal of Business and Industrial Marketing, Journal of Service Management and Journal of Service Theory and Practice. Furthermore, Michael Kleinaltenkamp is the co-editor of the textbook series "Mastering Business Markets" at Springer to which he contributed several book chapters and he is also the founding editor of the Journal of Business Market Management. Since 2004 Professor Kleinaltenkamp serves as a permanent Visiting Professor of the European School of Management and Technology (esmt), Berlin, Germany, and since 2012 as a Recognized Teacher at Cranfield University School of Management, UK. He has also been a Visiting Scholar at the School of Marketing of the University of New South Wales, Sydney, Australia, from October 2007 to January 2008 and from January to February 2016, at the Graduate School of Business and Law, RMIT University, Melbourne, Australia, in March 2016 and at UWA Business School, University of Western Australia, Perth, Australia, in April 2016.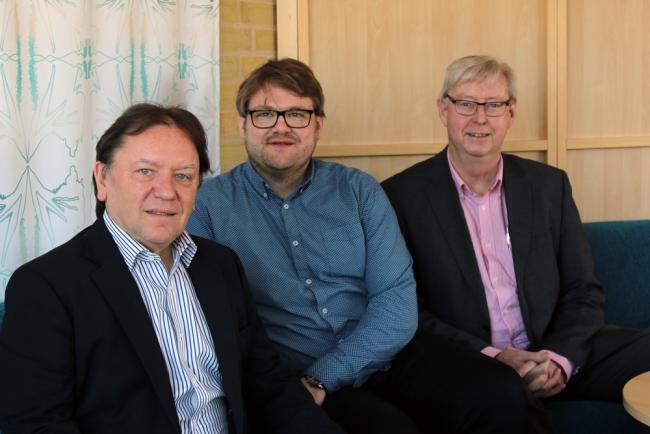 Today in "CTF´s fika couch": Michael Kleinaltenkamp, Sebastian Dehling and Bo Edvardsson.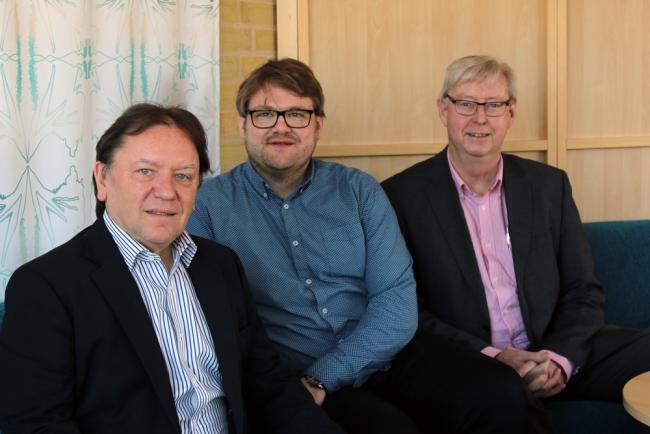 Today in "CTF´s fika couch": Michael Kleinaltenkamp, Sebastian Dehling and Bo Edvardsson.