Javier Reynoso from ITESM is one of the speakers at CTF 30th Anniversary
2016-09-23
We are proud to annouce Javier Reynoso, Professor of Service Management at EGADE Business School, Monterrey Institute of Technology (ITESM), Mexico, as one of the speakers at CTF 30th Anniversary.
What will you talk about on October 6th?
- I am going to talk about service research at the Base of the Pyramid – this means the need and relevance of service research in the huge segment of society who lives with less than 9 USD per day. This represents 67 percent of the planet, and yet we only have started to realize the importance to expand our research scope into it. There are many discoveries waiting for us to be found. What are we waiting for? It is already late!
What does CTF mean to you?
- CTF has a special place in my heart. I started visiting CTF when I was a Ph D student at Manchester Business School, England. With the support of The British Council I visited CTF in the summer of 1992 where I met Professor Bo Edvardsson and other researchers. After returning to Mexico I was invited to CTF as a visiting professor, to teach as part of the Service Management course team. I have also came back to CTF to participate in the QUIS conferences over these years. Along the way, I have made long-time friends, people who I dearly appreciate and who became a part of my life. What is special is how my relationship with CTF and its members has evolved over the years, culminating in this very special, meaningful moment when I have been selected and invited to become an International fellow, along with other very respectful colleagues from other countries. This means that all the effort and difficulties I have faced over the years in promoting the relevance of service research in developing, low income countries has not been in vain. It has paid off.
What type of research, do you think, CTF should focus on in the future?
- Guess what? Service Research at the Base of the Pyramid! Seriously, CTF is the leading service research center in the world, and it has the great potential to expand its horizons into developing countries. My obvious interest would be in Latin America, of course.
Time and place for CTF 30th Anniversary
Thursday October 6. All seminars will be held between 10-17 in Aula Magna at Karlstad University, Sweden. Parts of the Program will be held in Swedish. The day is free och charge but registration is required.
Read the program and register for the event here
Javier Reynoso is Professor of Service Management at EGADE Business School, Monterrey Institute of Technology (ITESM) in Monterrey, Mexico. Due to his early interest in developing service research and teaching activities in Latin America, he has been promoting the importance of doing research on developing countries among the international service research community for the last twenty years. Javier is co-author of the first text book on Service Management written in Spanish, used in 20 countries. He was listed in the Top 15 MBA Professors in Latin America, by Revista America Economia in 2012. He has received, on three occasions, 1999, 2005 and 2013, Monterrey Tech's Teaching and Research Faculty Award for his contributions to service research. In May 2013, Javier was the first Latin American researcher invited to join the Global Faculty Network, by the Center for Services Leadership (CSL), Arizona State University. He received the prestigious Christian Grönroos Service Research Award 2013 in recognition of his career achievements and significant originality in service research. In 2014, Javier launched the Base of the Pyramid (BoP) Service Research Network initiative to promote and disseminate service research throughout this huge low-income segment of society.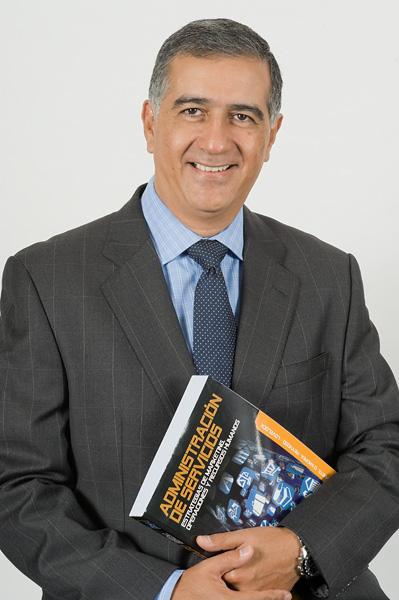 Professor Javier Reynoso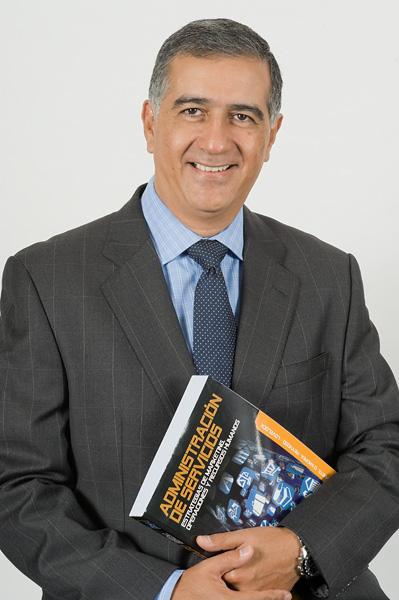 Professor Javier Reynoso