Blog: From data analytics to health and wellbeing: the latest in service research
2023-04-05
In this blog article, CERS director and CTF's advisory board member Kristina Heinonen shares some reflections of what is "hot" in service research and how research centers like CTF and CERS are making a difference in today's society.
The fast pace of political, economic, and social change is reshaping the global landscape. Are researchers and business professionals keeping up and exploring solutions to society's most pressing issues? Business schools and organisations across sectors and industries are struggling with this issue. For decades, the research centers like CTF and its sister organisation CERS in Finland have contributed significantly to the advancement of knowledge in field of service research. So, are we addressing critical social problems? When I review ongoing research and recent doctoral dissertations, I think we do.
Hot topics in service research
As people prioritize their health, service research is increasingly addressing health and wellbeing. Chronic diseases and mental health concerns have increased this demand, prompting service providers to meet evolving expectations. Research focuses on identifying factors that affect health, including social and environmental contexts, vulnerabilities, healthcare access, and health behaviours. For example, Hannu Tikkanen's dissertation "I Would Walk 10 000 Steps the Role of Smart Technology Services in Responsibilisation of Consumer Well-Being" explored the role of smart technology services in the responsibilisation of consumer wellbeing. It provided insight about consumers' well-being capabilities and guidance for organisations to design health services that pave the way for consumer wellbeing.
Data analytics is emerging as another central topic in service research due to the growing presence of data-driven services such as recommendation engines, predictive maintenance solutions, and health monitoring platforms. Researchers can use data analytics like predictive modelling or data visualization to explore patterns and trends in customer behaviour, for example, identifying factors that contribute to healthcare disparities or determining the effectiveness of a particular healthcare intervention on patient wellbeing. However, the data-intensive environment also creates challenges related to data overflow, privacy, fake news, hidden biases, and ethical dilemmas. Valeria Penttinen's dissertation" Marketing in the Rise of Online Data: Dealing with the Shifts in Firm-Consumer Information Asymmetry" explored these dark and unintended consequences of information and digital data, providing support for data-driven decision-making and recommendations for leveraging information in a more creative way.
Service automation is another growing topic in service research. It involves using technology, such as robots, conversational agents, and machine learning to replace manual tasks, improve service quality and consistency, cut costs, and reduce wait times. For example, chatbots can provide instant customer support and create a more engaging and personalized experience. This was also the topic of one of my PhD students Angelo Ranieri who I co-supervised together with Professor Cristina Mele at University of Naples Federico II in Italy.
How research centers build the future of knowledge
In my view, research centers like CTF and CERS ensure the development of academic knowledge. If senior researchers are the roots of impactful research, doctoral students and early career researchers are the flowers that blossom. They contribute by bringing in new, fresh ideas to research. Research centres with groups of doctoral students build a strong pipeline of researchers who will contribute to the advancement of knowledge in the future.
While publishing in top journals is a priority for scientific research, impact can be fostered in many ways and through diverse routes of impact, such as social media, blogs, and public seminars. Or through courses for working professionals, for example like CTF's courses within the Graduate professional development program ISE (Improving value creation through service education). It is important for researchers to disseminate research findings widely and to translate the insight into accessible language and formats that can be understood also by non-academic audiences.
Impactful ideas develop from the ground up and service research centres play a key role. Relevant research emerges from inclusive research groups with balanced collaboration and engagement with businesses, governments, and non-profit organizations. Another important pathway to impact is collaborating and engaging with those who will benefit from the research, that is, with patients, citizens, frontline service employees, managers, and policy makers etc. This can help to ensure that research is not only relevant and original, but also that stakeholders acknowledge the research's practical applications and tangible outcomes. It also involves interdisciplinary collaboration with researchers from different disciplines, such as medicine, psychology, and sociology, to develop significant pathways for how service can respond to society's big challenges. CTF and CERS have a long tradition of collaborating with both private and public organisations within different research projects, which is one example of how to share and transfer research results into practice. In that sense, service research does contribute to improving the quality of life, promoting societal transformation and resilience, and improving social welfare.
Kristina Heinonen, professor of Marketing and director of Centre for Relationships Marketing and Service Management (CERS) at Hanken School of Economics, Finland
References
Valeria Penttinen (2022), Marketing in the Rise of Online Data : Dealing with the Shifts in Firm-Consumer Information Asymmetry, Economics and Society: 368, Hanken School of Economics, https://helda.helsinki.fi/dhanken/handle/10227/529856
Hannu Tikkanen (2022), I Would Walk 10 000 Steps: The Role of Smart Technology Services in Responsibilisation of Consumer Well-Being, Economics and Society: 365, Hanken School of Economics, https://helda.helsinki.fi/dhanken/handle/10227/525992

Angelo Ranieri (2022) Customer experience in the age of artificial intelligence: Challenges and opportunities in the retail business, University of Naples Federico II, Naples, Italy

http://www.fedoa.unina.it/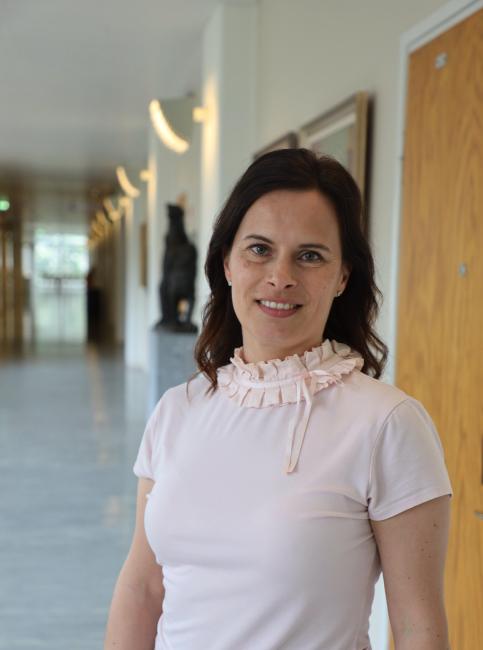 Professor Kristina Heinonen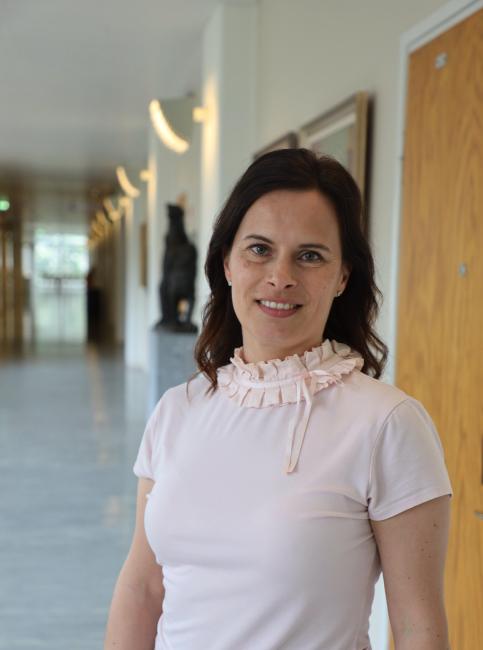 Professor Kristina Heinonen