Stephen L. Vargo Ander Visiting Professor 2018-2020
Professor Stephen L. Vargo is one of our Ander Visiting Professors at CTF. The Visiting professorship is funded by Anne-Marie and Gustaf Ander Foundation for Media Research.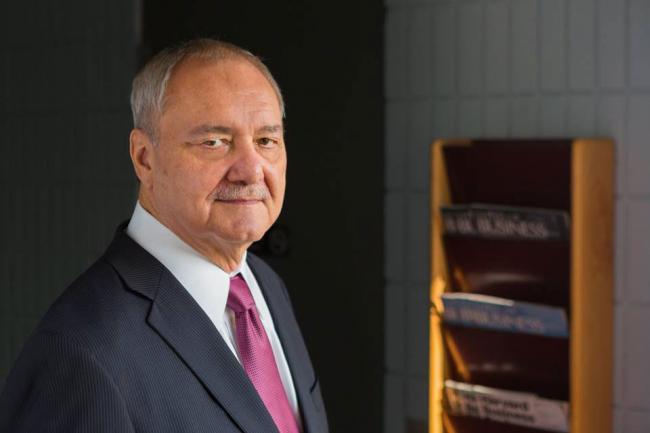 Stephen L. Vargo is a Shidler Distinguished Professor and Professor of Marketing at the University of Hawai'i. Professor Vargo's primary areas of research are marketing theory and thought and marketing strategy. He is best known for his work with Professor Robert F. Lusch on "Service-Dominant Logic."
Professor Vargo has received the Harold H. Maynard Award by the American Marketing Association for "significant contribution to marketing theory and thought," the AMA/Sheth Foundation Award for "long term contributions to the field of marketing" and the Evert Gummesson Award for outstanding research, among other awards. Thomson-Reuters spinoff (Clarivate Analytics' Web of Science) has identified him as one
of the World's Most Influential Scientific Minds/Highly Cited Researchers (top 1%) in economics and business. This is the fourth consecutive year that Professor Vargo has made this prestigious Web of Science. He is one of only two marketing professors to ever be on the list four times and one of only four marketing professors worldwide on the list this year. There are no other economics or business professors from any discipline on it from Swedish Universities and only one other associated with from any Nordic university.
Professor Vargo's 2004 article in the Journal of Marketing titled "Evolving to a New Dominant Logic for Marketing" is the most cited marketing article published in this new millennium. Overall, his work has been cited over 39,000 times, according to Google Scholar.
"I enjoy my association with CTF and Karlstad University to date and it seems clear that it has been mutually beneficial. Karlstad University scholars frequently cite my work - actually the most citations from any university in the world, including my own – and CTF has a major, multi-year profile (Service Innovation for Sustainable Business) partially grounded in my work. Given the diversity of research interest at CTF, I have found the relationship useful for stretching my own thinking and advancing my work. I believe these mutual benefits could be accelerated in the future", says Professor Stephen L. Vargo.