CTF 30th Anniversary
CTF 30th Anniversary on October 6th!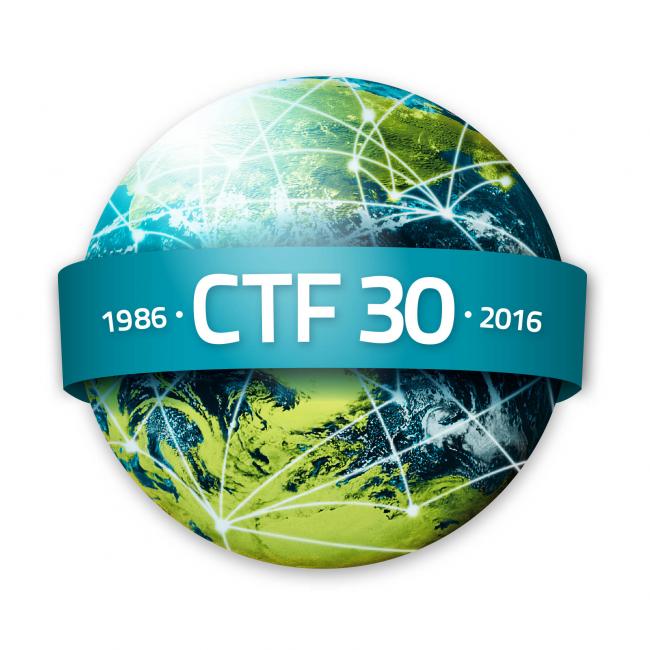 Thirty years ago CTF, Service Research Center at Karlstad University was founded and on October 6th we celebrated this with a future-oriented all-day event at Karlstad University. 
Program
9.30-10.00 Registration and coffee 
10.00-10.05 Introduction and welcome
Moderator Martin Löfgren, Vice head of department Karlstad Business School
Patrik Larsson, Dean Karlstad University
10.10-10.20 CTF 30 years - the Service Research Journey
Bo Edvardsson, Professor and Founder CTF
Henrietta Huzell, Director CTF
Per Kristensson, Professor CTF
10.40-10.55 The Value of Service Research
Sofi W Elfving, Research Manager Ericsson
10.55-11.15 Service Logic
Christian Grönroos, Professor Emeritus Hanken, Finland
11.15-11.35 How to Transform the World through Design
Katarina Wetter Edman, Lecturer Konstfack and Research Experio Lab
11.35-11.50 Reflection Klas Hallberg, Entertainer & Author
11.50 Lunch 
13.00-13.40 Service Culture
Jochen Wirtz, Professor National University of Singapore
13.40-14.00 Service Innovation
Tor W Andreassen, Professor NHH - Norwegian Schoolf of Economics
14.00-14.30 Future Faculty
CTF Ph D Students
Jenny Karlsson
Tobias Otterbring
Frida Skarin
Johan Netz
Kaisa Koskela-Huotari
14.30 Coffee 
15.00-15.30 Former CTF Fellows on Stage
Bodil Sandén, Researcher WSP Analys & Strategi
Sara Björlin Lidén, Consultant Sara Björlin Lidén AB
Jonas Matthing, Researcher RISE Research Institutes of Sweden
15.30-16.00 Service Research in Collaboration
Lars Witell, Professor, CTF
Anna Lundmark Lundbergh, Vd, Almi
Margareta Friman, Professor, CTF
Charlotte Wäreborn, Consultant, Effect Management
Johan Quist, Researcher, CTF
Marie-Louise Löfvenholm, insurance fund administrator, Försäkringskassan
16.00-16.10 International Fellows 
16.10-16.35 Service Research at the Base of the Pyramid
Javier Reynoso, Professor Monterrey Institute of Technology, Mexico
16.35-16.55 Reflection Klas Hallberg, Entertainer & Author
16.55-17.00 Summing up
Moderator Martin Löfgren
...................
19.00 Anniversary Dinner at Karlstad CCC with Klas Hallberg Toastmaster & Entertainer