Recent CSR-publications
A selection of the most recent publications from CSR-affiliated researchers.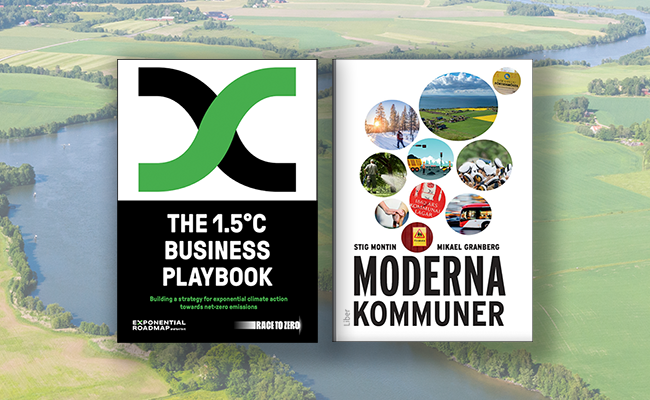 Political understanding of maladaptation
2020-04-21: Political theories and concepts are to an increasing degree applied as analytical tools for the negative aspects of climate adaptation (maladaptation). Key political themes in studies of maladaptation include resource management and allocations, decision making processes, equity and fairness, gender, power and influence and Nature and ecology. In this article the authors outline the origins of the adaptation and maladaptation concepts, describe key political issues and identify the major political perspectives and the application of politics in the maladaptation discourse.
Political support for climate adaptation in Swedish municipalities is lacking
2021-03-30: Political support and local strategies are keys for effective climate adaptation. In this article the organisation of climate adaptation in 13 Swedish municipalities in the west of Sweden is decribed and analysed. The study shows that few municipalities have a formal organisation for climate adaptation, that clear structures and political support often is lacking and that specific climate adaptation plans are not commonly found. The authors draw the conclusion that lack of focus and priorization is a key barrier in several of the studied municipalities and that municipal officials, often planners, are driven towards an activist and political position.
Kristianssen, A.-C., & Granberg, M. (2021). Transforming Local Climate Adaptation Organization: Barriers and Progress in 13 Swedish Municipalities. Climate, 9(4), 52. https://doi.org/10.3390/cli9040052
Post disaster nature reserves as memorials
2021-03-18: Dramatic natural hazards such as forest fires and floods can open up opportunities for various types of risk-reducing or sustainability-promoting measures. In this article CSR's Magnus Johansson discusses how four such events in modern day Sweden has led to the promotion of ideas to establish nature reserves in the disaster-stricken areas. A nature reserve created after a catastrophic event can have multiple functions such as promoting biodiversity or serving as disaster memorials.
Johansson, M. (2021). Foundation of nature reserves after disasters and different modes of remembrance. Disaster Prevention and Management: An International Journal, 30(6), 1-13. https://doi.org/10.1108/DPM-10-2019-0323
Critical discussion on the Climate Just City
2021-01-24: Cities are increasingly affected by climate change. Who decides how cities should adapt and who gains and looses from the adaptation? The topic is discussed by Mikael Granberg, professor in political science and the director of the Centre for Societal Risk Research, CSR and Leigh Glover, affiliated researcher at CSR in the article "The Climate Just City", published in the journal Sustainability.
The importance of collaboration in crisis management
2020-12-26: Societal challenges such as a changing climate with floods, landslides and forest fires are events that have devastating consequences and oftentimes disastrous results. Management of such challenges are in focus in the article "Implementation through collaborative crisis management and contingency planning: the case of dam failure in Sweden", published in the Journal of Risk Research. The researchers behind the article are CSR's Erik Persson and Mikael Granberg.