EBAN Conference 2024
CONFERENCE 2024: EDUCATION AND BILDUNG IN THE ANTHROPOCENE 
WELCOME TO EBAN's second Virtual international conference 25-26/1 2024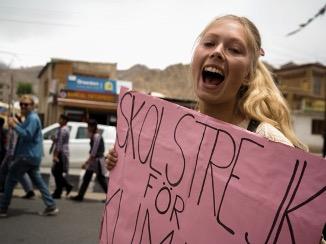 Photo credit
Sonja Markovic
Place: Online - ZOOM.
Organisers: EBAN-Network
Link for registrations and submissions is open: 
IMPORTANT DATES
- Deadline for session and workshop proposals and abstract: December 15th, 2023
- Link for submissions and registration is open until 15th of December 2023: https://eban2024.axacoair.se
- Notification of acceptance: December 22th, 2023
WHAT IS THE POINT OF EDUCATION IN A TIME OF EMERGENCY?
EBAN connects researchers from different disciplines and countries to explore the role and goal of knowledge distribution in times of turmoil and rapid environmental and societal changes. Our focus is on normative and epistemological consequences on education, and thus what it means to be educated. The core interest of the EBAN network is to explore how learning in and across disciplines and schools subjects can renew ideas of Bildung in the Anthropocene.
KEYNOTE SPEAKER
Arne Johan Vetlesen is a Norwegian professor of philosophy at the University of Oslo who concentrates on the topic of ethics, environmental philosophy, and social philosophy.
Vetlesen works interdisciplinary, often combining his philosophical theses with psychology, sociology, and anthropology insights. He is the author of over twenty books on diverse topics such as environmental philosophy, moral philosophy, hermeneutics and psychoanalysis, social philosophy, consumerism, and capitalism. His books in English include, among others, the trilogy 'The Denial of Nature' (2015), 'Cosmologies of the Anthropocene' (2019), and 'Animal Lives and Why They Matter (multispecies encounters)' (2023). Further, Vetlesen, in 2017, together with the Danish sociologist Rasmus Willig, wrote the book 'Hvad skal vi svare?' [What should We Answer], which discusses what to answer when our children in the near future ask, 'What have you done, what will you do, and what do you think we should do?'
Alison Kitson, Associate Professor in History Education, University College London. Alsion Kitson is  the Programme Director at the new Centre for Climate Change and Sustainability
Michael Riley is Director of the Schools History Project and also teaches History part-time at Huish Episcopi Academy in Somerset. Michael has taught in 4 secondary schools and has worked as a History adviser and teacher trainer. He has authored several books including Hodder Education's Enquiring History: The Crusades.
CONFERENCE TOPICS will focus on questions like:
In what ways can Bildung during the Anthropocene, be an ideal cultivation goal to re-imagine possible futures?
How can the dynamics between the Anthropocene, Bildung, and education be regarded, and what epistemological implications might result for education?
In what ways can the nature of specialised knowledge in relation to the Anthropocene drive new curriculum principles and manifest in teacher transformations within and across disciplines and school subjects?

EBAN's second Virtual international conference will further explore the role of Bildung and Subject didactics
The conference organizers will arrange for a post-conference publication. Information on plans for journal publications will be further updated.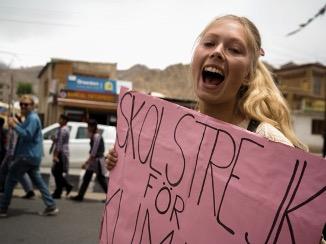 Photo credit
Sonja Markovic