Master's degree in computer science provides a solid foundation to stand on
Many companies that employ people with a degree from the master's program in computer science think that the former students at Karlstad University are well prepared for working life. Here are some voices from the business world.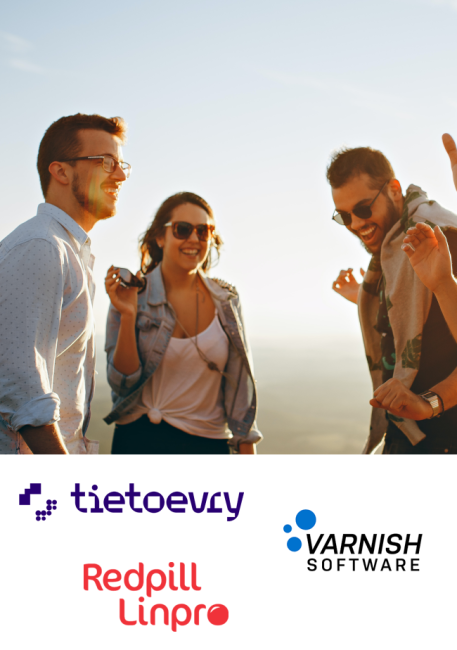 TietoEVRY
- A master's degree in computer science provides a very stable foundation to stand on and the new parts of network and security feel tailored to our assignments, says Lars von Wachenfeldt, director at TietoEVRY in Karlstad. We deliver world-class expertise to our customers within Telecom and combining expertise in network / communication with security is just right as Cloud environments and security are high on the agenda.
TietoEVRY employs both engineers with bachelor's and master's degrees and wants a mix of both experience and competence in their teams.
- We have many senior engineers that we mix with young people, which gives a good mix of skills. This is not a rule, but those with a master's degree often find it a little easier and can also compete well with students from the universities in Luleå, Linköping, Umeå, Stockholm and Gothenburg.
Varnish Software
- We have seen that students from the master's program have that extra and independent. They are quick to apply their knowledge and have a deeper insight into the problems we face, says Fredrik Steen, Site Manager at Varnish Software. We think that Karlstad University has a modern view of higher education in computer science and this is noticeable in the colleagues who previously studied there. The education is relevant to the challenges that exist in our area and master's students are both sought after and well prepared.
- For Varnish Software, it is very important to be able to find trained staff to employ at our office in Karlstad. We see that more people choose to stay in Karlstad where you can live close to nature and still work in high-tech.
Redpill Linpro
- The master's program in computer science at Karlstad University is a good foundation for being able to work at Redpill Linpro, says Johan Lundin, CEO. With us, there are of course areas that are not affected during the education, but with a master's degree there is the ability to learn what is required to translate their knowledge into solving practical problems in society. Higher education is worth a lot.
- The IT, technology and product companies in the region need digitalisation, innovation and development, just like the big industrial giants in the big cities. Educating engineers and other technical staff locally helps to retain sought-after staff in the region. Karlstad University is unusually good at finding competent teachers and professors and adapting the educations to the development of society.