Research dissemination and outreach
Research dissemination is an activity with two different facets. It involves disseminating research results both in the international research community and society in general, as well as processing relevant and current issues and challenges from the scientific community and other stakeholders within CRS's research field.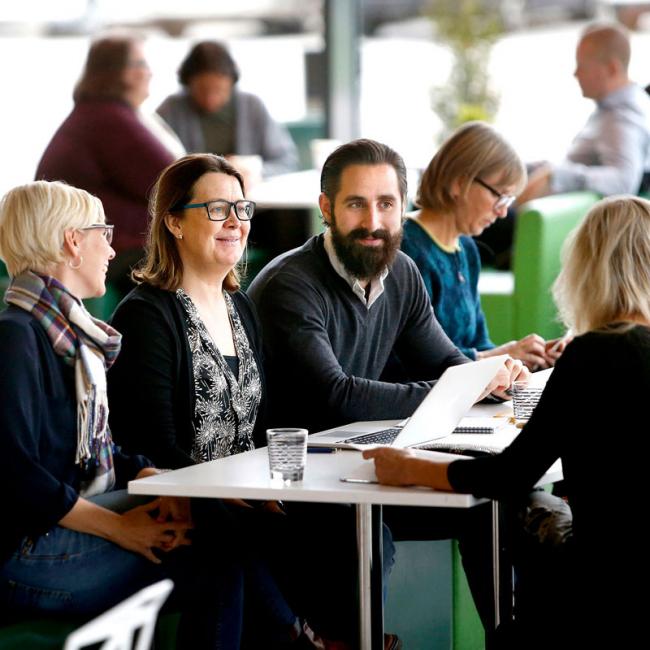 CRS's activities regarding research dissemination in relation to the research community take the form of publications in scientific journals and participation in regional, national and international conferences. Researchers and doctoral students at CRS for instance participate annually in so-called "special sessions" where researchers meet to present and discuss research in thematically-organised seminars.
CRS is also developing forms of research dissemination to the general public through seminars and collaboration with key actors and in arenas such as Reglab and Open Days in Brussels. CRS is an academic partner to Reglab and also a member of Reglab's sustainability network, which is a forum for organisations to exchange experiences and learn from each other in issues regarding the global goals and Agenda 2030.
In some projects the researchers, in cooperation with the financers, have written a policy brief, a text that conveys knowledge about the project in a more accessible language. Other examples of research dissemination to the wider society is arranging workshops with researchers and financers providing professional development.
Learn more about CRS. Watch four interviews with CRS researchers: