Why Mangroves are declining globally
2022-05-02
Mangroves can thrive in harsh environment and are used to natural perturbations like tropical cyclones. But, with several confounding pressures exacerbating each other, mangroves fail to withstand and diminish.
Mangroves, the coastal cousins of the inland forests, do not only represent a unique set of rich biodiversity but also provide important livelihoods, coastal defence, and carbon sinks. Yet despite their critical importance, mangrove forests sized the entire Tokyo city (8,600 km2) disappeared during the last three decades. South and Southeast Asian region encountered the highest loss with Indonesia topping the countries.
In a new research, Avit Bhowmik, Assistant Professor of Risk and Environmental Studies and Research Director of CRS, led the synthesis of the key social-ecological drivers of global mangrove deforestation by reviewing about two hundred published scientific studies over the last four decades (from 1980 to 2021). The focus was on both natural and anthropogenic drivers with their gradual and abrupt impacts and on their geographic coverage of effects, and how these drivers interact. They also summarized the patterns of global mangrove coverage decline between 1990 and 2020 and identified the threatened mangrove species.
The study finds forest clearing and pollution originating from aquaculture and agriculture drove the majority of the mangrove loss. Coastline erosion, salinity intrusion and acidity driven by climate change was the second driving factor. Worldwide urbanization was the third major social-ecological driver with visible deforestation impacts in Asian and African regions. Most importantly, these drivers interacted with each other, which made them stronger and worse. For example, climate change drives salinity intrusion in mangroves. But aquacultural and agricultural activities, particularly under climate change and droughts, increase groundwater withdrawal, which in turn increases the salinity intrusion further.
- With the recent IPCC WGII and WGIII reports highlighting the unique threatened ecosystems like mangroves and Global Biodiversity Outlook 5 urging for biodiversity conservation, this study is relevant and timely. This will help generating awareness for globally coordinated empirical studies on mangrove deforestation and also create pressure for the global development of mangrove conservation policies, says Avit Bhowmik.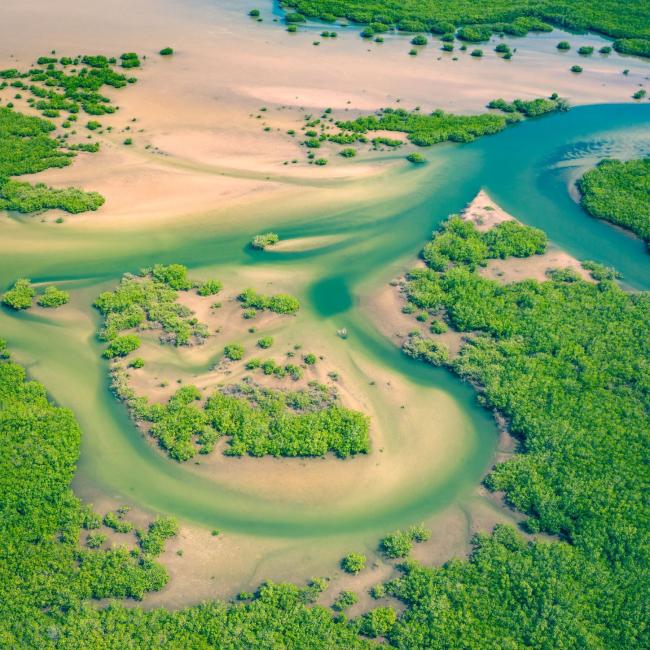 Photo: Curioso Photography at Unsplash
Mangroveskog, vid Senegals kust.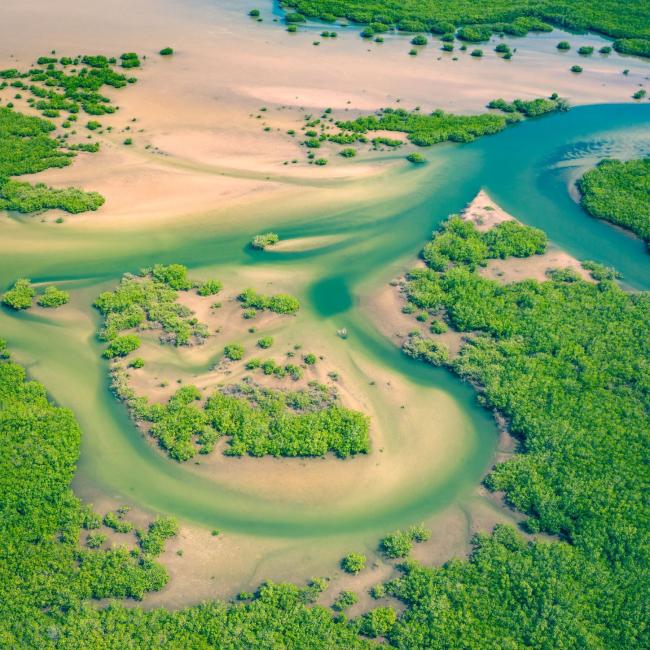 Photo: Curioso Photography at Unsplash
Mangroveskog, vid Senegals kust.