Hello there, Margareta Dahlström, professor in Human Geography...
2021-05-11
... who is cutting back on assignments in anticipation of retirement and recently passed the baton of CRS directorship on to Moa Tunström. CRS was inaugurated 1 April 2015, with you as director. What sort of challenges did you face?
"The assignment was to set up a research centre with externally funded research, publication of scholarly articles, and research collaboration with different external partners. Research dissemination was key from the get-go given that the demand for the research created a need for dissemination beyond the academic community."
"One major challenge was to increase the number of externally funded projects. We started out with a single one and worked systematically to help researchers with their applications through initiatives like application workshops and collaboration with the Grants and Innovation Office. And the number of applications did indeed increase. After three years, we had eight simultaneous projects. The total budget rose from SEK 1.9 million when we started to over 10 million in 2019. However, the completion of some of the bigger projects combined with a gap in funding opportunities through EU programming periods has caused a reduction in volumes right now."
"A very exciting and stimulating challenge was led by Eva Svensson, and that was to develop an initial research programme from a bottom-up perspective. A bottom-up, inclusive approach is a hallmark of CRS, a group comprised of junior and senior researchers as well as doctoral students who all share ideas, questions, and reflections. Thrashing out concepts, research questions, methods, and approaches in a multidisciplinary environment is incredibly rewarding and stimulating."
What are you most pleased with?
"All the interesting and relevant research that has made a significant contribution not just to the academic community, but to the community at large. One example is how terms like "quadruple helix" – meaning collaboration between industry, public agencies, researchers/universities, and civil society – has been incorporated into the Vinnväxt initiative, Paper Province, and the Värmland strategy for Smart Specialisation. In addition, we have developed methods for how to include civil society and utilize the knowledge within it to solve social challenges."
"Another tremendously exciting part has been the CRS breakfasts, writing workshops, and writing retreats. Each activity yields new connections and new ideas for literature, other researchers, or partners. Another gratifying aspect is that these activities have enabled doctoral students in our graduate school to join an extended environment of junior and senior researchers and thus gain another way in to the academic community in addition to the one available in their respective subjects."
"Then there is research dissemination, where we have developed dissemination targeting the non-academic community. To name a few initiatives, we established the publication series called CRS Policy Briefs, worked with seminars in different forms, and produced videos. We also organised an international conference mainly intended for professionals in forest-based bioeconomy.
Why was the name changed from Regional Studies to Sustainable Societal Transformation?
"The research field changes along with the society that the researchers study. The development of a new research programme for CRS called for a name change. The old name – Centre for Regional Studies – no longer reflected the activity. The projects increasingly deal with sustainable societal transformation. The new name better represents our research and the challenges that society faces. Many of these issues are obviously highly relevant to regional development, even if the researchers do not specifically use them as a basis."
What makes CRS research important?
"The challenges we face as a society warrant new knowledge in the academic community and the community at large. This is especially obvious in specific calls for proposals in Sweden and the new EU programming period 2021-2017, where Horizon Europe and Structural Funds Programmes accentuate issues where CRS can offer knowledge, experience, collaborations, and networks. There is a demand for CRS research, and it is innovative research. In terms of research dissemination, the equal emphasis on communication to the academic community and to a range of societal stakeholders is intended to facilitate the use of the research to address major social challenges."
Finally, a more personal question – what is next for you?
"I will focus more on my own original research, for instance within Biokuma, an EU Interreg project about biocultural heritage and alternative food production. I'm also working with colleagues on four articles and a volume chapter from previous projects. For the remainder of 2021, some of my time will be dedicated to supporting the new CRS management team. And I'm looking forward to attending more CRS breakfasts, writing workshops, seminars, and other activities in the capacity of a regular participant."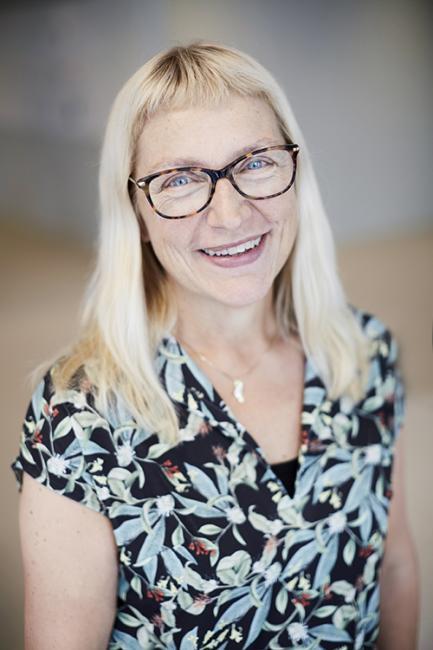 Photo: Tillväxtverket
Fun, interesting and a lot of relevant research are som of the words used by Margareta Dahlström to summarize the years as director of CRS.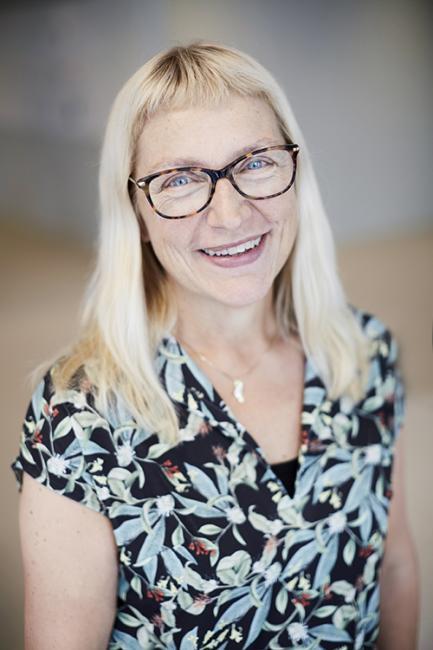 Photo: Tillväxtverket
Fun, interesting and a lot of relevant research are som of the words used by Margareta Dahlström to summarize the years as director of CRS.