Transgender Studies
Transgender Studies presents a rapidly growing and increasingly influential field in contemporary transdisciplinary Gender Studies.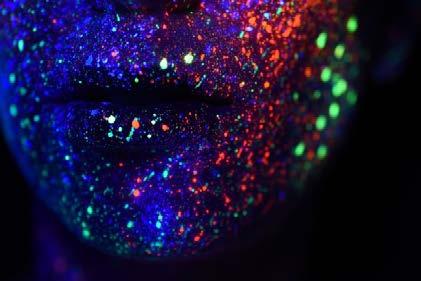 It is one of the key elements in defining the research and teaching landscape of CGF. Understanding transgender as a non-linear and deterritorialising movement away from birth assigned sex, this field participates in the ongoing project of undoing the western and eurocentric norms of the gender binary. Transgender Studies stands as an umbrella term including intersex and non-binary research, and as an intersectional feminist project, Transgender Studies is anchored in grassroot activism. It is political by nature, and within the context of recent worldwide political shifts to the right and the threat it poses to human rights, and especially those of minorities, Transgender Studies is more than relevant and crucial in understanding and combating the violent rhetorics concerning gender and sexuality.

With its autobiographical and autoethnographic roots, Trans Studies is still situated in between the theoretical and methodological, and the everyday lived experiences and realities of trans people. The research strand on Transgender Studies at CGF focuses among others on transgender representation, ecology and environmental studies, trans health care and trans medicine, grassroot activism, work life as well as the importance of integrating trans and non-binary perspectives in gender equality work.

Within this research platform we regularly organise events, such as lectures, workshops and conferences. Moreover, once a year, we announce three scholarships for Trans Studies researchers in the framework of its Trans Studies Residency programme.
Researchers:
Wibke Straube, Senior Lecturer
Luca Tainio, PhD Student
Ongoing Research Projects
Trans-specific healthcare in Värmland. An evaluation of Region Värmland's pilot project for trans-specific care and its implications for care seekers' wellbeing and mental health (PI: Wibke Straube; project members: Ida Linander and Andreas Henriksson, funded by Region Värmland, 2021 – 2023).
Trans*Creative. Violence, Health and Environment in Trans Cultural Production, funded by Kone Foundation (PI: Lotta Kähkönen; jointly with Wibke Straube, Luca Taino, Jamie MacDonald, and Kuutti Kiperä, Tampere University; 2020 – 2024).
Affective Activism. Sites of Queer and Trans World-Making, funded by Academy of Finland (PI: Tuula Juvonen, with Luca Tainio and Varpu Alasuutari, Tampere University; 2021 – 2025).