Global Mobilities
Global Mobilities (GM) is a crucial theme for Karlstad Centre for Gender Research (CGF) in recognition of this cutting edge aspect of contemporary research in gender studies. GM Is a central feature of modernity. Modernity has produced ever increasing movements of people, knowledge, technology, value systems and cultural and other material objects. This aspect of modernity produces both reveals and produces new tensions in power relations across the global and within national contexts. One example is the influx of migrants to Europe which has an impact on governance and welfare states, as well as social and personal interactions. Karlstad CGF specifically wishes to focus upon this highly complex social phenomenon, to foreground this increasingly important aspect of modern life. The central concern is to attend to GM and social change, to advance gender equality and diversity.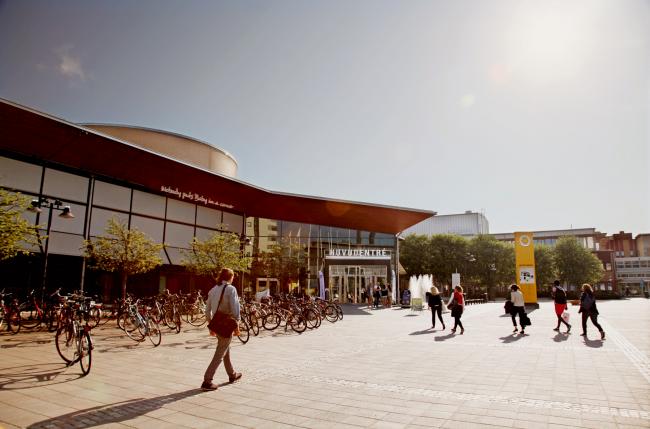 Research at CGF within this theme has typically centred upon topics revolving around knowledge transfer, access to and use of "traditional" and modern communication technologies. The intention of this research has been to reduce inequalities with regard to information and political and social participation. For example on-going research project has been to consider the opportunities that might be offered by internet based technologies to marginalised farmers and women in the informal economy in Uganda, as well as educated middle-class women in Swaziland. Moreover CGF has been involved in the investigation of intersections between ethnicity, education and gender presented by women in computing sciences in Malaysia. Male mechanics in Malaysia have presented a further research direction enabling examination of the relationships between ethnicity, masculinities, and technology. CGF pays particular attention to the cultural embeddedness of technology and power relations in these study sites.
Current research initiatives include a project which makes use of the notion of eduscapes (Forstorp & Mellström, 2013) to explore transnational flows of ideas and people connected through modern communication technologies in the higher education sector, in India, Australia and Russia amongst other sites. In addition CGF contributes critical perspectives to contemporary assumptions regarding technological determinism, thereby problematizing the impact of the explosive growth of mobile technologies in developing regions such as East Africa.
A future aim is to expand the spaces for considering the GM theme by investigating new modes of developing intimate relationships by the growing use of internet dating sites. CGF intends to research the possibilities for innovation in gendered practices and identities arising through technologically dependant channels. In our undergraduate teaching CGF employs the GM theme in discussion of globalisation, welfare and (in)equalities.