Events and seminars
The CGF and GEXcel higher seminars featuring invited guests as well as researchers at Karlstad University with a bearing on gender scientific issues. All presentations will be given in English (if not mentioned otherwise).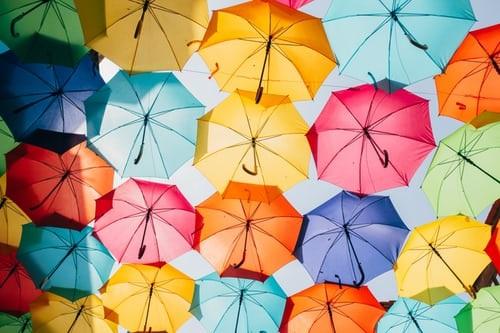 2023
CGF Higher Seminar & GEXcel Gender Talk Series
May 24
15.15 – 16.45 
Room: 3A340 and Zoom
Tamara Shefer
This seminar works with hydrofeminist ecosophy (Neimanis, 2013, 2017a, 2017b), within the larger context of new feminist materialist, posthumanist and decoloninal feminist, queer scholarships in South Africa and globally to explore the productive possibilities of thinking with ocean and bodies of water. Drawing on a volume on hydrofeminist engagements in South Africa, currently in press, as well as a range of other initiatives in this context, I think with such transdisciplinary research, pedagogies, activism, and artistic works that are working towards challenging global inequalities and environmental damages towards justice for humans, more-than-humans and the planet. In South Africa, seas and beaches are particularly haunted sites where histories of colonisation, transatlantic slavery and more recently apartheid, characterised by segregation, exclusions and violence, bleed into the present, shaping the current and future. Mirroring larger planetary conditions, the ominous effects of capitalist exploitation, including extractivist oceanic mining, over-fishing, sewage spillage into oceans, and other invasive practices devastate the ocean/s and all life on earth. There is currently an inspiring emergence of ethico-political thinking, practices, arts and activisms in contemporary South Africa and many of these are working with and through oceans. This seminar draws on such thinking and praxis, sharing a wild sea swimming methodology practice as well as other scholarly and activist engagements and research-creations in, with, through ocean and oceanic imaginaries.
Tamara Shefer is Professor of Women's and Gender Studies in the Faculty of Arts and Humanities at the University of the Western Cape, Cape Town. Her scholarship has been directed at intersectional gender and sexual justice, with particular emphasis on young people. She is currently engaged with re-conceptualising academic knowledge with emphasis on embodied, affective, feminist, decolonial pedagogies and research, and thinking with art and activism. Most recent books include: Knowledge, Power and Young Sexualities: A Transnational Feminist Engagement (co-authoured with J. Hearn, 2022, Routledge) and Routledge International Handbook of Masculinity Studies (co-edited with L. Gottzén & U. Mellström, 2020). She is also co-editor (with V. Bozalek & N. Romano) on a volume in press entitled Hydrofeminist thinking with ocean/s: Political and pedagogical possibilities (Routledge).
-----------------------------------------------------------------------------------------------------
Cyber-Misogyny, Cyber-Nationalism, and Shades of Pink: The Promise and Peril of Feminism in the Chinese Digital Arena

June 7
15.15 – 16.45 
Room: 3A340 and Zoom
Ling Han
 
In recent years, we have witnessed a heightened discussion about gender and, more broadly defined, feminism on Chinese digital platforms where online conversations often revolve around nationalist, reactionary, and misogynistic discourses. With the COVID-19 pandemic, physical interactions have been restricted, and most social activities are forced to move online, which further constrains the voices of already-confined feminist activism. Under the backdrop of capricious socio-political circumstances, the relationship between nationalist, misogynistic, and feminist discursive forces have never been clear-cut, though few empirical studies have examined how these forces intersect.
Based on a yearlong digital ethnography of online gendered debates in 2021-2022, this talk focuses on the shifting dynamics between misogynistic, nationalist, and feminist discourses on Chinese digital platforms. These events include news media coverage of gender-based violence and entertainment celebrity sex scandals that draw extensive attention and propel online discussion regarding women's predicament. The analysis also shows that systems of intersectional oppression often collide in the digital arena. As feminist online discursive spaces have shrunk, I discuss the emergence of pink feminism that features the creative appropriation of official discourse to lend credibility and legitimization to feminist rhetoric as its strategies to express dissent. This study reveals the complexity and the precariousness of online feminist spaces and contributes to the growing field of digital feminism.
Ling Han is an Assistant Professor in the Gender Studies Programme at the Chinese University of Hong Kong. She is a sociologist researching the intersection of gender, technology, and design in social innovation projects and the entrepreneurship process in Asia. She has published on topics about digital feminism and queer activism in China.

Her work explores topics of gender, nonprofits and philanthropy, passion, and the meaning of work in contemporary Chinese society. She co-leads the research project on Civic Life of Cities Lab-Singapore with Stanford University and INSEAD Singapore to understand how nonprofit organizations navigate the cultural, geopolitical, and technological forces they face. She served as the academic advisor for Stanford Social Innovation Review China and co-founded the Asia Academic Social Innovators Forum.
GEXcel Gender Talk: HAN LING: Cyber-Misogyny, Cyber-Nationalism, and Shades of Pink | Facebook
------------------------------------------------------------------------------------------------

2022
 
SHAPING HOPEFUL FUTURES IN TIMES OF UNCERTAINTY: THE CHALLENGES AND POSSIBILITIES OF GENDER STUDIES,

WELCOME TO G22!
The 5th national conference for gender studies in Sweden, 26-28 October 2022, Karlstad.
The conference is now closed, read more in the article.
Organiser: Centre for gender studies, Karlstad University, Sweden
Venue: On campus, Karlstad University
Start time: Wednesday 26 October 2022, 13:00
End time: Friday 28 October 2022, 15:00
ABOUT THE CONFERENCE
The Centre for gender studies at Karlstad University invites the community of gender scholars to g22, the fifth national conference for gender studies and researchers working with a gender perspective. The dynamic between uncertain times, hopeful futures, and contested histories will be the central point of engagement. We invite empirically rich, methodologically reflective, and theoretically provoking engagements with the challenges and possibilities in critical gender research, working towards hopeful futures in uncertain times. We especially encourage inter- and transdisciplinary and intersectional approaches that explore the complexities of situated knowledges. What are the future challenges in critical gender research?
g22 is the fifth national conference for gender studies in Sweden. Previous conferences have been organized by the University of Gothenburg (g12), Umeå University (g14), Linköping University (g16), and the University of Gothenburg (g19).
PROGRAMME
Now there is programme for the conference: