Current events and seminars
The CGF and GEXcel higher seminars featuring invited guests as well as researchers at Karlstad University with a bearing on gender scientific issues. All presentations will be given in English (if not mentioned otherwise).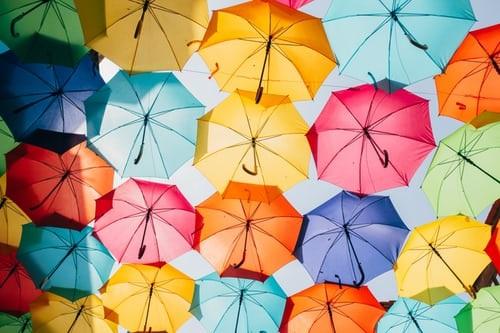 2023
CGF Higher Seminar & GEXcel Gender Talk Series
January 18
15.15 – 16.45 
Room: 4A301A (on Campus)
Josephine Baird
"Playing with Gender: Exploring, Expressing and Embodying (Trans) Gender in Games"
In the cutesy life-simulator game, Animal Crossing: New Horizons, you get to create your own character, who you can dress up and style any way you want, and can wander around an idyllic little island, which you can also invite your online friends to. Despite not intentionally being designed for it, this game became a hub for queer social connections, creative expression, and even political organisation during the pandemic. This was because the game provided a safer space to meet and be ourselves, when so many of us were isolated from our usual queer venues – and some of us had to move (back) into home environments in which we could not be out.
Even in the most restrictive places, games can provide the alibi to play with or express a non-normative way of being – because, after all, "it's only a game," Drawing from gender, queer, and game design theory – and with plenty of fun examples – this seminar will show why games can provide a safer container of play for exploring, expressing, and embodying (trans) gender in a way that might not be as possible anywhere else. I will also present the game, Euphoria, that we intentionally designed based on theory and game design practice for just such a purpose and forms part of my PhD research.
Josephine Baird is a Lecturer at the Uppsala University Department of Game Design and a Ph.D. student at the University of Vienna. Her work spans the intersection of games, identity, trans, gender, and sexualities. She is a game designer/consultant, digital artist, writer, actor, public-speaker, and co-host of the podcast It Is Complicated. More information can be found at josephinebaird.com and she can be contacted at josephine.baird@speldesign.uu.se
 
No registration needed.
---------------------------------------------------------------
March 22
15.15 - 16.45
Room: Fryxellsalen and Zoom
Hybrid event (for online participation please see registration link below)
Organised in collaboration with the Eco-and Bioart Lab and the GEXcel collegium.
Performance Lecture
Risk Hazekamp and Nina Lykke
"Ancestral Conviviality: How I fell in love with queer critters"
The performance lecture takes its point of departure in an artistic-philosophic collaboration between Nina Lykke and Risk Hazekamp*), who found each other in their love of micro-organisms, especially Diatoms (a micro-algae with a unique coloured shell) and Cyanobacteria (also called green-blue algae). A warm digital exchange followed, both in words and images, in which the voices of Nina and Risk eventually merged into one shared 'I', contemplating co-becomings with the 'you' of Diatoms and Cyanobacteria. Speculative, passionate conversations shaped up between these interlocutors, investigating the precarious conditions of in-between-ness, life and death on the planet, and figuring out more-than-human pathways towards joyful, ethical co-existence with the planet body beyond anthropocene extractivism and binary separations of human and non-human bodies. The performance lecture will invite audiences to engage in these conversations.
*) See: Risk Hazekamp & Nina Lykke. 2022. Ancestral Conviviality. How I fell in love with queer critters.
Forum+ Vol 29, Issue 3, p. 30-36
DOI: https://doi.org/10.5117/FORUM2022.3.008.HAZE
 
Nina Lykke is Professor Emerita of Gender Studies at Linköping University, Sweden, and Adjunct Professor at Aarhus University, Denmark. She* is also a queerfemme-inist philosopher-poet and writer. For many years, she* took part in the building of Feminist Studies in Scandinavia and Europe more broadly. She* has recently co-founded international networks for Queer Death Studies and Ecocritical and Decolonial Research. She* has published numerous books and
articles, most recently the philosophic-poetic monograph Vibrant Death. A Posthuman Phenomenology of Mourning, Bloomsbury, London 2022 (https://www.bloomsbury.com/us/vibrant-death-9781350149731/)
Risk Hazekamp is a Dutch interdependent visual artist, researcher, art educator, and a trans-person. Hazekamp completed the Advanced Master of Research in Art & Design at St. Lucas School of Arts Antwerp in 2020 and attended the 2020 and 2021 edition of the María Lugones Decolonial Summer School. Since 2015 Risk teaches in the Art & Research department and the minor Arts & Humanity at St. Joost School of Art & Design in Breda and Den Bosch, the Netherlands. They are now a researcher at the Biobased Research Group of CARADT (Avans University, the Netherlands), where as of April 2023, Risk will start their Professional Doctorate.
 
Please register for online participation via this link until March 20.
Please register for IRL participation via jennie.sarnmark@kau.se until March 20.
 
The event is organised in collaboration with the Eco- and Bioart Lab and the GEXcel collegium.
For further information on the Eco- and Bioart Lab please follow the link: https://liu.se/en/research/the-eco-and-bioart-lab
--------------------------------------------------------------------
April 5
15.15 - 16.45
Room:  5A308C
 
Hybrid Seminar (registration link below)

Adi Kuntsman 
"Mosaic methodologies to comprehend and combat digital environmental harms"
The proposed topic addresses questions of utmost urgency: what is the role of digital technologies in environmental sustainability and the climate crisis? To what extent is digitisation a key component of environmental sustainability, or a major hindrance? Within conversations about climate justice, the digital is rarely looked at as a source of environmental harms, despite a wealth of evidence (mining of rare metals for devices; e-waste; toxic and exploitative working conditions especially in the Global South; accelerated energy demands of internet connectivity, deep machine learning, AI and cryptocurrency; heat and carbon emissions of Data Farms, and more). This issue of digital environmental harms, I will argue, urgently needs interrogating, especially in the current post-pandemic moment in time, after the global society has experienced an unprecedented (and often, not fully evaluated) digital surge.
In this talk, I will draw on some observations of UK media coverage of digital technologies and climate change during the first two years of the Covid-19 pandemic, as well as a pilot systematic review of academic publications on the topic. My talk will explore the striking absence of intersections between discussions around pandemic digitisation and questions of climate change and environmental degradation. I will then propose a number of ways forward. I will argue that firstly, we must begin to think more openly and creatively about the terms used to build a body of emerging academic, activist and public conversations, in the absence of a clear and commonly agreed language to describe digital environmental impacts.
Secondly, I will argue that we should strive to create a unified language that would help bridge siloed conversations that happen separately in engineering and environmental science; media and social sciences; and other areas, to capture environmental impacts of digitisation. Given that different disciplines may use different terms, such as "footprint", "harm", "impact", and difference conceptual frameworks, it is imperative to begin developing an approach that accounts for these different fragments, without necessarily privileging one over the other – a sort of "mosaic methodology" that is attentive to different aspects, components, actors, meanings, and impacts.
Adi Kuntsman is Reader in Digital Politics at the Department of History, Politics and Philosophy at Manchester Metropolitan University, UK. Adi's recent work focused on the politics of 'opting out' of digital communication; and on environmental impacts of digital technologies. Adi is the author of multiple books and edited collections, most recent including Paradoxes of Digital Disengagement: In Search of the Opt Out Button (with Esperanza Miyake, University of Westminster Press, 2022). and Digital Politics, Digital Histories, Digital Futures (with Liu Xin, Emerald 2023). Adi is currently setting up a new book series on digital technologies, sustainability and the environment, and working on a project exploring multiple methodologies and theoretical frameworks to articulate digital environmental harms

Please register for online participation via this link until April 1.
Please register for IRL participation via jennie.sarnmark@kau.se until April 1.
 
Adi Kuntsman: Digital Environmental Harms | Facebook
------------------------------------------------------------------
April 12
9.00 – 11.00
Room: TBA
"Death and ageing" Mini-symposium
------------------------------------------------------------------
April 19
13.15 – 15.00
Room: TBA
Mikaela Sundberg (Stockholm University)
"Fraternal Relations in Monasteries: The Laboratory of Love"
Book presentation
Mikaela Sundberg is a Professor of Sociology at the Department of Sociology, Stockholm University, and Director of Research at Stockholm Centre for Organizational Research (SCORE). She is also affiliated researcher with the Centre for Multidisciplinary Research on Religion and Society (CRS), Uppsala University.
-----------------------------------------------------------------
April 26
15.15 – 16.45
Room: TBA
Romit Chowhury (Erasmus University College, Rotterdam, NL)
"City of Men: Masculinities, Cooperation, and Everyday Morality on Public Transport"
In South Asian urban landscapes, men are everywhere. And yet we do not seem to know very much about precisely what men do in the city as men. How do men experience gender in city spaces? What are the interactional dynamics between different groups of men on city streets? How do men adjudicate between good and bad conduct in urban spaces? Based on my forthcoming monograph, this presentation brings into sight the gendered logics of cooperation and everyday morality through which masculinities take up space in cities. It follows the labor geographies of autorickshaw and taxi operators and their interactions with traffic police and commuters in the eastern Indian city of Kolkata to argue that the gendered fabric of urban life needs to be understood as a product of situational forms of cooperation between different social groups. If cities are spaces of patriarchal power, this is to be partially explained by the everyday morality and provisional forms of support that transpire between strangers on the move in urban settings.

Romit Chowdhury is senior lecturer in Sociology at Erasmus University College, Rotterdam. 
--------------------------------------------------------------------
May 30
15.15 – 16.45 
Room: 4A301A 
Ling Han
Cyber-Misogyny, Cyber-Nationalism, and Shades of Pink: The Promise and Peril of Feminism in the Chinese Digital Arena
In recent years, we have witnessed a heightened discussion about gender and, more broadly defined, feminism on Chinese digital platforms where online conversations often revolve around nationalist, reactionary, and misogynistic discourses. With the COVID-19 pandemic, physical interactions have been restricted, and most social activities are forced to move online, which further constrains the voices of already-confined feminist activism. Under the backdrop of capricious socio-political circumstances, the relationship between nationalist, misogynistic, and feminist discursive forces have never been clear-cut, though few empirical studies have examined how these forces intersect.
Based on a yearlong digital ethnography of online gendered debates in 2021-2022, this talk focuses on the shifting dynamics between misogynistic, nationalist, and feminist discourses on Chinese digital platforms. These events include news media coverage of gender-based violence and entertainment celebrity sex scandals that draw extensive attention and propel online discussion regarding women's predicament. The analysis also shows that systems of intersectional oppression often collide in the digital arena.

As feminist online discursive spaces have shrunk, I discuss the emergence of pink feminism that features the creative appropriation of official discourse to lend credibility and legitimization to feminist rhetoric as its strategies to express dissent. This study reveals the complexity and the precariousness of online feminist spaces and contributes to the growing field of digital feminism.
Ling Han is an Assistant Professor in the Gender Studies Programme at the Chinese University of Hong Kong. She is a sociologist researching the intersection of gender, technology, and design in social innovation projects and the entrepreneurship process in Asia. She has published on topics about digital feminism and queer activism in China.

Her work explores topics of gender, nonprofits and philanthropy, passion, and the meaning of work in contemporary Chinese society. She co-leads the research project on Civic Life of Cities Lab-Singapore with Stanford University and INSEAD Singapore to understand how nonprofit organizations navigate the cultural, geopolitical, and technological forces they face. She served as the academic advisor for Stanford Social Innovation Review China and co-founded the Asia Academic Social Innovators Forum.
GEXcel Gender Talk: HAN LING: Cyber-Misogyny, Cyber-Nationalism, and Shades of Pink | Facebook
---------------------------------------------------------------
More upcoming seminars to be announced soon!