Current events and seminars
The CGF seminar series featuring invited guests as well as researchers at Karlstad University with a bearing on gender scientific issues. All presentations will be given in English.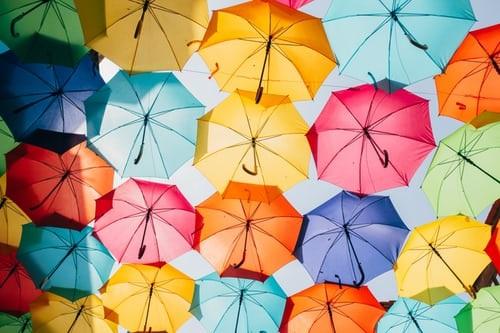 2021 
HIGHER SEMINARS
 
29 September, kl.16.00-17.00
This GEXcel seminar will take place on Zoom. If you wish to attend please contact Jennie Särnmark at jennie.sarnmark@kau.se. Please remember to register the latest by September 27th! The link will then be sent out the day before the seminar to the registered e-mail.

Naming the Moment: Five Lenses for Anti-Oppressive Education and Movement Building
Kevin Kumashiro, Center for Anti-Oppressive Education


This presentation explores five lenses or conceptual tools for advancing democracy, equity, and justice in and through education: naming the moment and our intervention, diving into contradiction, learning through discomfort and resistance, addressing legacies and levels, and using social movements as a frame.
 
Dr. Kevin Kumashiro (https://www.kevinkumashiro.com) is an internationally recognized expert on educational policy, school reform, teacher preparation, and educational equity and social justice, with a wide-ranging list of accomplishments and awards as a scholar, educator, leader, and advocate.
He is the former Dean of the School of Education at the University of San Francisco, and is the award-winning author or editor of ten books, including Against Common Sense: Teaching and Learning toward Social Justice, and most recently, Surrendered: Why Progressives are Losing the Biggest Battles in Education. His recent awards include the 2016 Social Justice in Education Award from the American Educational Research Association, and an honorary Doctor of Humane Letters.
------------------------------------------------------------
27 October, kl.15.00-16.30

This GEXcel seminar will take place on Zoom. If you wish to attend please contact Jennie Särnmark at jennie.sarnmark@kau.se. Please remember to register the latest by October 25th! The link will then be sent out the day before the seminar to the registered e-mail. 
 
Gender and/as Border Work
Prof. Dr. Sabine Hess, University of Göttingen
Against the backdrop of recent ethnographic research projects on border and asylum policies, this talk critically interrogates dominant approaches to gender in the field of border and migration studies focusing on the gendered nature of migratory experiences and practices.
Even though these studies are a vital contribution to migration and border studies, they nevertheless fall short of understanding gender as an central category structuring the policies themselves. This talk shows how gender-narratives time and again play strategically vital roles for the specific orientation/articulation of the EU border and European migration regimes.
Sabine Hess has been a full professor of Cultural Anthropology/European Ethnology at the University of Göttingen since 2011. She specializes in migration and border studies with a specific interest in the external border region in South-Eastern Europe and gender related perspectives. She is a founding member of the European interdisciplinary "Network on critical migration and border studies" (kritnet) and directs the interdisciplinary "Laboratory on migration and border regime studies" at the University of Goettingen that provides space for regular discussions on theories and research in the respective fields for 18 PhD students and Postdocs.
Hess successfully conducted several third-party funded projects and graduate programs such as "Transit Migration", funded in 2001-2005 by the national cultural foundation of Germany, "De- and Restabilisation of the European Border Regime", funded by the Fritz-Thyssen Foundation in 2016, "Migrational societies and Border regime constructions", funded by the state of Lower Saxony in 2016, as well as "RESPOND: Multilevel Governance of Mass Migration in Europe and Beyond" funded in the range of HORIZON 2020 starting in 2017.
She is author and co-author of several volumes and is founding member of the editorial board of "movements. Journal on Critical Border and Migration Regime Studies"
--------------------------------------------------------------
 
3 November, kl.15.00-16.30 (Place to be announced)

Dis/connections: Quarantine humor and queer longing
Jenny Sundén, Karlstad University


This presentation zooms in on transformations of intimacy and relational spaces in a time of a viral, global crisis. Set against the backdrop of "social distancing" practices, it opens with a discussion of digital intimacy, focusing on the layering of anxiety and anticipation within networked connectivity. 
Secondly, it moves on to discuss how such anticipatory anxiety may become punctuated by humor and laughter. Considering the dynamics between physical disconnection and digital intensity within pandemic hookup practices, it explores in particular instances of quarantine humor in queer hookup cultures.
This humor stems from impossibly contradictory spaces of self-isolation, desire, and longing, in relation to which the swiftness of the swipe is transformed into a disconnect in the shape of a delay. The presentation ends with an example of Swedish, queer quarantine humor and a discussion of partial disconnections, or selective connectivity in difficult times in the interest of self-care. 
Jenny Sundén is Professor of Media and Communication Studies at Karlstad University, as well as Professor of Gender Studies at Södertörn University in Stockholm. Her work is situated in the intersection of digital media and technology studies, gender and sexuality studies, feminist and queer theory, and affect theory.
She is currently working on queerness and digital intimacy, disconnection, and delay; feminist social media tactics that use humor to counter sexism by rewiring the dynamics of shame and shamelessness; and the geopolitics of digital sexual cultures across Nordic, Baltic, and Anglo-American contexts. She is the author of Who's Laughing Now? Feminist Tactics in Social Media (MIT Press, 2020, with Susanna Paasonen), and Gender and Sexuality in Online Game Cultures: Passionate Play (Routledge, 2012, with Malin Sveningsson).
--------------------------------------------------------------
17 November, kl.09.00-10.30 
This GEXcel seminar will take place on Zoom. If you wish to attend please contact Jennie Särnmark at jennie.sarnmark@kau.se. Please remember to register the latest by November 15th! The link will then be sent out the day before the seminar to the registered e-mail. 

Reproductive biosensing and self-tracking in the Capitolocene
Celia Roberts, Australian National University
It is a core feature of our times (which I here, following Donna Haraway, call the Capitolocene) that many wealthy countries are beginning to experience low fertility. Increasing numbers of people are limiting their family size or choosing not to have children, and many find themselves unable to reproduce.
Rising concern around fertility – felt by individuals, fostered through capitalist media and production, and articulated by government policies – coincides with a notable uptake of self-tracking and biosensing practices to monitor ovulation and to time intercourse or insemination. (These practices can, of course, also help avoid pregnancy.) At the same time, environmental and public health concerns are also reshaping reproductive lives and politics, often in confusing and contradictory ways.
Some environmentalists organise campaigns about the negative impact of toxins on fertility, for example, whilst others present arguments about over-population, encouraging would-be parents to consider babies' carbon footprints. Deciding and/or trying to have children in this fraught space can be a tough process.
In this paper I will present new data from a study of people who had babies during the Australian bushfires of 2019-20 and the Covid-19 pandemic to explore these contemporary dilemmas and to make tentative suggestions about ways forward.
Celia Roberts is Professor in the School of Sociology, Australian National University, Canberra. She is the author (with Adrian Mackenzie and Maggie Mort) of Living Data: Making sense of health biosensing (Bristol University Press, 2019) and Puberty in Crisis: The sociology of sexual development (Cambridge University Press, 2015) and has worked on issues relating to reproduction, health technologies and sex for several decades.
She is currently writing a book on reproduction in climate crisis with Mary Lou Rasmussen, Rebecca Williamson and Louisa Allen.
--------------------------------------------------------------
8 December, kl.15.00-16.30 (Place to be announced)

Service with a Smile? The Diffusion of Consumer Violence through Mundane Service Consumption
Anna Fyrberg Yngfalk, Karlstad University
The present study analyses the occurrence of consumer violence towards retail service workers uncovered by the #metoo movement through the notion of consumer sovereignty. We critically analyse how mundane retail service interactions are framed by a consumer sovereignty discourse, that is a central tenet of contemporary neoliberal marketing, and how this generate power and gender imbalances through a reinforcement of the consumer and a reduction of the service worker.
Moreover, we illustrate how neoliberal market(ing) ideals create a conformable service worker subjectivity that upholds consumer supremacy even in destructive situations and how this arranges for a normalisation of consumer violence. We also highlight how the hegemonic nature of the customer discourse leads to an insensitivity to alternative, more equally orientated world views that could be drawn on for resistance and change.
Anna Fyrberg Yngfalk is an Associate Professor in Business Administration at CTF and Karlstad Business School, Karlstad University and affiliated researcher at Centre for Gender Studies at Karlstad University. Her research is in the area of critical marketing and she is interested in the politics of marketing, and most recently she is working with a project on consumer violence in the service/retail setting.