Current events and seminars
The CGF seminar series featuring invited guests as well as researchers at Karlstad University with a bearing on gender scientific issues. All presentations will be given in English.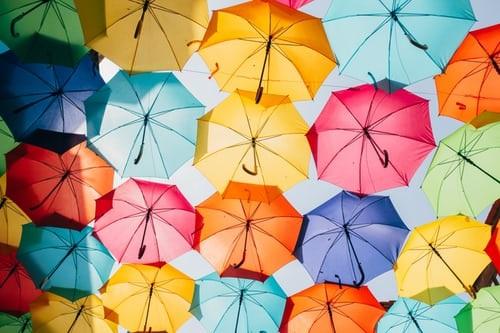 2021 
3 February, kl.15.00-16.30
This GEXcel seminar will take place on Zoom. If you wish to attend please contact Jennie Särnmark at jennie.sarnmark@kau.se. Please remember to register the latest by January 31st! The link will then be sent out on February 2nd.
Being Trans in Iran: The Soul of the Body
Zara Saeidzadeh, PhD (Örebro University) with a commentary provided by Prof. Sima Shakhsari (University of Minnesota)

Mainstream media, mainly Anglophone represents sex change in Iran as an oppressive act of the Islamic state that is forced on homosexual people. The existing literature published outside Iran, too portrays trans as the construction of Islamic state. I perceive these assumptions as not only Islamophobic, but also homonormative and anti-trans. For, my research proves such arguments to have failed to notice 1) the legal (Iranian and Islamic laws) complexities of sex change, 2) the knowledge and experience of trans people's gender embodiment who want to undergo sex-change surgery to change their legal gender, 3) the social and legal violence and discrimination experienced by trans people in Iran.
Drawing on semi-structured interviews conducted between 2014 and 2017 with trans people, surgeons, lawyers, activists and an Islamic jurist in Iran, I show how trans people who undergo sex-change surgery in Iran define and understand their gender by reflecting on the soul/body definition. Furthermore, I shed light on how trans people's lives are shaped through interactions with medical, legal, judicial, family and the Islamic systems. Moreover, I elaborate on how trans activism functions in Iran in relation to feminist politics. In my analysis, I explain how various forms of social and legal status-misrecognition of trans people at macro, meso and micro levels creates challenging social and individual lives. I also explain how trans people's struggle in Iran revolves around their demands for citizenship needs and status rather than human rights.

The seminar presentation will be concluded by an academic commentary by Prof Sima Shakhsari and then opened for a joint discussion! Sima Shakhsari will also give a lecture on their current research project on May 19th, 2021, 16.00 at the Centre for Gender Studies, Karlstad University.
Biographies

Dr. Zara Saeidzadeh (Örebro University) has completed her PhD in gender studies at Örebro University (2020) where she currently works as a lecturer. She is also a research associate at Simone de Beauvoir Institute, Concordia University in Canada and serves as a coordinator of GEXcel International Collegium. Zara's work concentrates on trans* and social justice from a socio-legal perspective. As part of her doctoral project, she has carried out extensive fieldwork on trans* in Iran and has conducted semi-structured interviews with trans*people in Sweden through her participation in ERC project on TransRights in Europe. Among others, she has published in Feminist Legal Studies, Transgender Studies Quarterly, The Journal of Middle East Women's Studies, Journal of Gender Studie, and Politics and Governance.

Prof. Sima Shakhsari (University of Minnesota) is an associate professor in the Department of Gender, Women & Sexualities Studies, University of Minnesota. They earned their PhD in Cultural and Social Anthropology at Stanford University and have held postdoctoral positions at the University of Pennsylvania's Wolf Humanities Center and the Women's and Gender Studies Department at the University of Houston. Their most recent book is entitled Politics of Rightful Killing: Civil Society, Gender, and Sexuality in Weblogistan (Duke University Press, 2020). Shakhsari is currently working on their second book manuscript, tentatively titled Moving Queers & Queer Moves: Deterritorialization and Loaned Life.
-------------------------------------------------
17 February, kl.15.00-17.00
This seminar will take place on Zoom. If you wish to attend please contact Jennie Särnmark at jennie.sarnmark@kau.se. Please remember to register for the seminar before February 15th!
"Cake is not an attack on democracy": Building queer coalitions and moving beyond carceral Pride in post-22/7 Norway
Elisabeth Lund Engebretsen (Centre for Gender Studies, University of Stavanger) 
This paper draws on a case study from Oslo Pride 2016 when a queer activist threw a cake at the then Minister of LGBT+ rights, and member of right-wing populist party and government coalition member Progress Party (Fremskrittspartiet), Solveig Horne. I discuss the disruptive event of the pieing itself, and examine media, activist and legal discourses from the ensuing criminal case where the activist was sentenced to 45 days in prison for 'attack on democracy', a legal paragraph that was re-drafted after the right-wing terrorist attack in Oslo/Utøya in 2011 but rarely applied.
In particular, I analyze blog and radio texts from the imprisoned activist and their collective, Cistem Failure, to argue how increasingly homonormative Pride festivals together with the protective support of law enforcement, have redefined the meaning of the 'good queer citizen' (Russell 2019, Puar 2007).
On this basis I demonstrate the changing relations between sexuality and the Norwegian equality and welfare state, and argue that it is imperative to build alternative coalitions and knowledges, and continue to expose the violent effects of dominant tendencies of depoliticizing queer lives at the expense of conditional carceral state protection.
Biography
Elisabeth Lund Engebretsen is an Associate Professor at the Centre for Gender Studies, University of Stavanger, and an Affiliated Researcher, Amsterdam Research Centre for Gender and Sexuality, University of Amsterdam, the Netherlands.
Her research interestes include queer and feminist theories and methodologies to do with identities, inequalities, activism, kinship and knowledge. Engebretsen is the author of Queer women in urban China: An ethnography (Routledge 2014), co-editor of Queer/tongzhi China: New perspectives on research, activism and media cultures (NIAS Press 2015), and a special issue of Sexualities on "Anthropology's queer sensibilities" (2018).
Current research projects include  Transforming Identities: Exploring Changes, Tensions and Visions in the Nordic Region through the prism of Identity Politics, and  A Nordic Queer Revolution? The Formation of Gay, Queer and Trans Activism in Scandinavia, 1948–2018. Engebretsen is the editor-in-chief (with Erika Alm) of lambda nordica.
------------------------------------------
10 March, 15.00-17.00

This seminar will take place on Zoom. If you wish to attend please contact Jennie Särnmark at jennie.sarnmark@kau.se. Please remember to register for the seminar before March 8th!
Reasonable Resistance?
Why Diversity and Gender-Integration Policies Tend to Fail in Military Organizations
Beate Sløk-Andersen, PhD, Postdoctoral Researcher
Why have Western military organizations for years and years been able to "dodge the bullet" when it comes to policies that aim to increase gender equality and diversity in the surrounding societies – and still to some degree seem to sidestep such political efforts? This paper examines how and not least why military organizations resist diversity and gender-integration policies by examining the rationales behind such resistance, hereby suggesting why such initiatives tend to fail in military settings.
It is widely documented that political and organizational initiatives to increase diversity and gender equality – in any sector or profession – do not necessarily lead to change. This article argues, however, that it is precisely the extraordinary nature of military work that is invoked as the argument against such initiatives through the mobilization of a narrative of exceptionalism. Building on interviews, observations, and document analysis, the article unboxes this narrative that works to shield military organizations from requirements and expectations put on "civilian" organizations. So while it may be difficult to find agreement that there is a problem to be solved in the first place, militaries are qua the narrative of exceptionalism assumed to be in their full right not to solve it.
Taking as its point of departure the Danish Defence's diversity policy adopted in 2011 – a policy that earned the organization an award for its efforts to promote diversity – this paper illuminates how diversity policies can be resisted as political ambitions of inclusion and equality are translated into practice. The paper unfolds how arguments about the armed forces' core task ends up making the diversity policy into a nonperformative (Ahmed, 2006) as its success lies in how 'it fails to bring about what it names.'
Author bio
Beate Sløk-Andersen is a Postdoctoral Researcher at the Department of Organization, Copenhagen Business School, Denmark. Her research focuses on processes of inclusion/exclusion, diversity, professional boundaries and embodied processes of professional becoming. Coming from a background in Ethnology, Sløk-Andersen's research is typically founded on ethnographic fieldwork and pays particular attention to the subtle processes taking place in everyday life.