Cooperation
The word cooperation means that several different parties work together. It is interesting to determine what the interaction between research, industry and public services can lead to. Through collaboration different perspectives are met, new insights are gained and new practical knowledge is created.
The department of Business Administration cooperates through the activities of Karlstad Business School.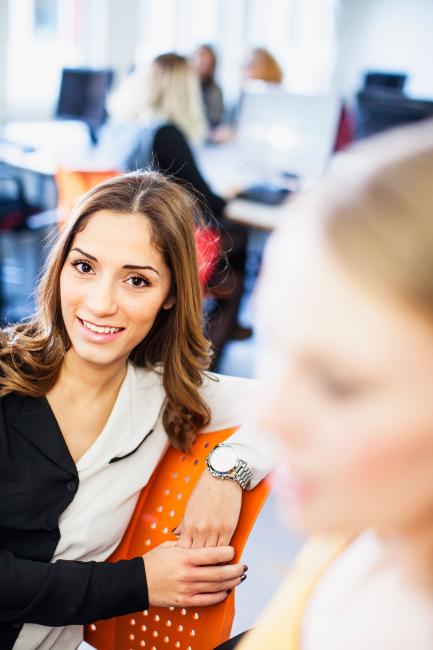 We want to see the results of our research find their way into companies, organisations and public services. We also want to see the results give tangible benefits in terms of new innovations, added value, better business and sustainable social development. We collaborate with partners at all levels - regional, national and global.
Through cooperation with different organisations we ​​also capture needs and requests from the labour market. This plays an important role in the development of our programs and courses. It contributes to the fact that the students from Karlstad Business School are attractive to future employers.
Meeting places for cooperation
Karlstad Business School ensures that students and future employers meet. Breakfast meetings, internships, contact dates, study visits, theses and essays are examples some of the available opportunities available. Get in touch with us!