Alumna of the month: "Often the hardest part is getting started"
During Ingela Svärd's last school years she was sick of school, and wouldn't have believed that she would one day become a teacher herself. Today she draws energy from her job as a special needs teacher. Meet the alumna of the month!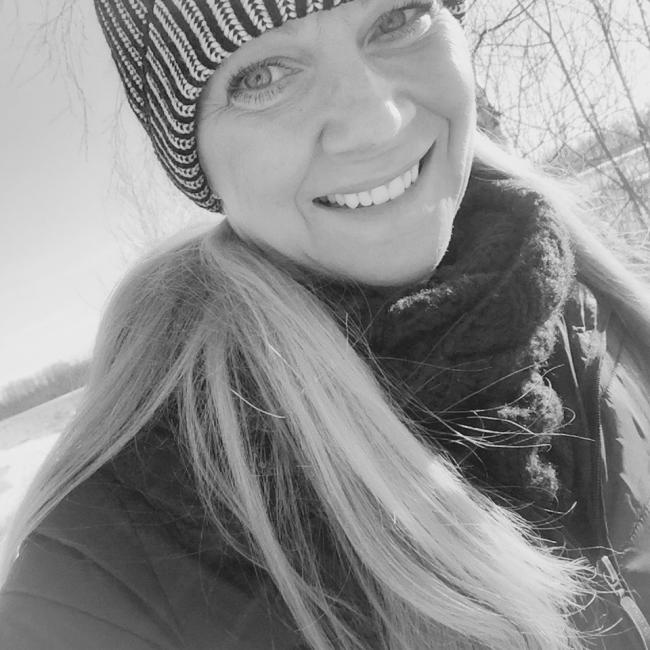 Name: Ingela Svärd
Age: 47
Family: Two sons, 18 and 14 yrs
Education: Teaching and special needs teaching
Job: Special needs teacher at Herrhag School, Karlstad
Before she switched to teaching, Ingela worked a few years as an assistant nurse. This job was very rewarding in many ways, but she feels that there is a season for everything.
"I worked in elderly care, and reached a point where I either wanted to study to become a nurse, or wanted to do something completely different. I wanted to continue working with people. I had a friend who worked at a little rural school outside Örebro, so I visited her to see what a teacher's job is like. It was really cosy – a little school with fantastic lower primary pupils. Idyllic, really. I then realised that this could be something for me!"
During one semester Ingela supplemented her school leaving grades at Komvux, and then she applied to the teacher training programme in Karlstad. She started her programme in 1996, and specialised in Swedish and Social Studies for primary education (years 1–7, as it was then).
Exactly as idyllic as she hoped
"When I finished I got a post at Deje School, and I worked there for nine years as a upper primary home room teacher. It was fun and I developed a lot! It was exactly as I expected it to be, in other words. It is special to work in a smaller community – you really get to be close to the pupils and parents."
During her time as home room teacher she became particularly interested in special assistance and special needs education. So she enrolled into the special needs teaching programme.
"I was lucky enough to be able to work as a special needs teacher while I was studying. I've always enjoyed educating myself and making progress, being challenged. After I completed the programme I worked as a special needs teacher in Kil for a few years and now I've just started working at Herrhag School. It's a fantastic profession, and I really cherish the fact that I get to help the pupils that need a little extra support. It's nice to feel that you are making a difference."
Tackle things immediately
Ingela's best advice for students is not to postpone things.
"Tackle things immediately. You often sit there writing an essay, and it's hard to get started – but if you work out the structure immediately and start planning your text, you usually make progress. Often the hardest part is getting started."
Sweden has an acute shortage of teachers. It is calculated that around 65 000 teaching posts will be vacant in ten years' time. Ingela thinks this is troubling, but at the same time measures are being taken to both increase the status of teachers and to improve their working situations.
"When I was younger I never considered becoming a teacher. My high school years were tough; I was really sick of school. So if someone then told me that I would end up working as a teacher, I probably would've laughed at them. I've never once regretted becoming a teacher. You get fantastic energy and strength from children and young people. It's wonderful profession that challenges and develops you the whole time, and I can really recommend it!"