After a month, Karlstad feels like home
2017-06-07
Last Thursday international students received diploma at a farewell ceremony for those who had studied at Karlstad University for one semester. Matthew Argier and Ryan Moore from Canada Kanada return home with many new experiences.
Every semester there is a farewell ceremony for international students at Karlstad University and last Thursday pro vice chancellor Thomas Blom presented diplomas to them. The ceremony was followed by mingling and entertainment.
Matthew Argier and Ryan Moore, from Waterloo University, Canada, are very pleased with their semester abroad and choice of university.
"The past five months have been fantastic for many reasons," says Matthew Argier. "The best thing of all was the mix of cultures. There were around 300 students from many different countries here, plus all the Swedish students, so this really helped us to step out of our comfort zones and communicate with people from many different cultures."
Ryan Moore agrees:
"Karlstad University does this better than our own university, I think. We become a closely-knit group when we share so many experiences and live in the same place. We were never home-sick – Karlstad feels like home after a month. And there is a hockey team – couldn't have been better.
Right, and Sweden beat Canada in the World Championships recently …
"How long was the interview again?"
Would consider working in Sweden
Matthew Argier studied Business Marketing and has now completed his studies, while Ryan Moore took Intercultural Communication and Nordic Climate Change Studies and has one more semester to do when he gets home.
"It's been a really good way to conclude studying," says Matthew. "The courses were really good and treated many issues that I know will be useful to me. Now I'm looking for a job at home – but Sweden is absolutely a possibility."
They have also had time to travel – they have covered 11 European countries and on their way home they will tick the boxes of three more. Ryan Moore also participated in the two excursions that are included in Nordic Climate Change Studies.
Ambassadors for the University
This is the third year in which Karlstad University celebrates its international students with public ceremony. At the ceremony, the students are also invited to join the Alumni network.
"The farewell ceremony is an extension of our action plan for internatonalisation," says Ximena Deramond, alumni coordinator and initiator of the ceremony. "We want to convey our appreciation and invite them to be ambassadors for our university in the world."
More information
For further information about the Alumni Network, contact Ximena Deramond at ximena.deramond@kau.se or 054-700 16 66.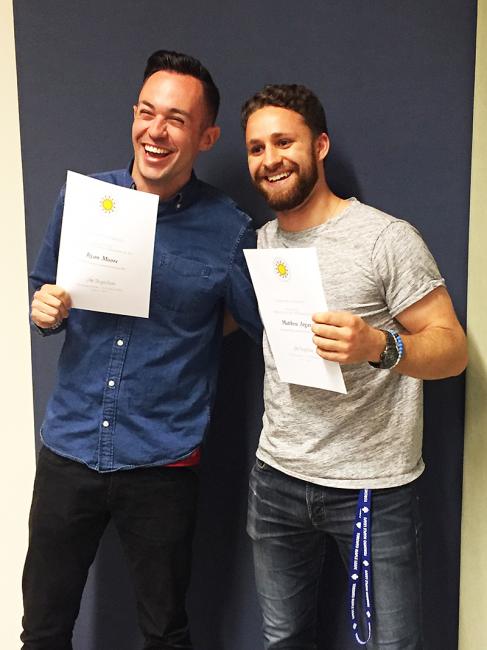 Ryan Moore and Matthew Argier from Canada are very happy with their experiences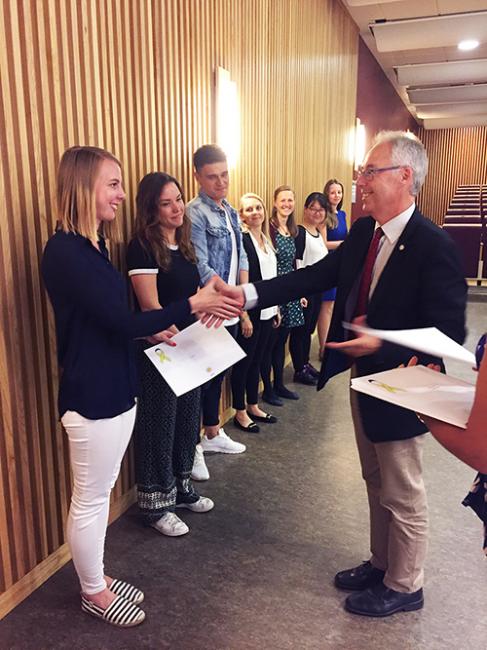 Deputy Vice Chancellor Thomas Blom handing out diplomas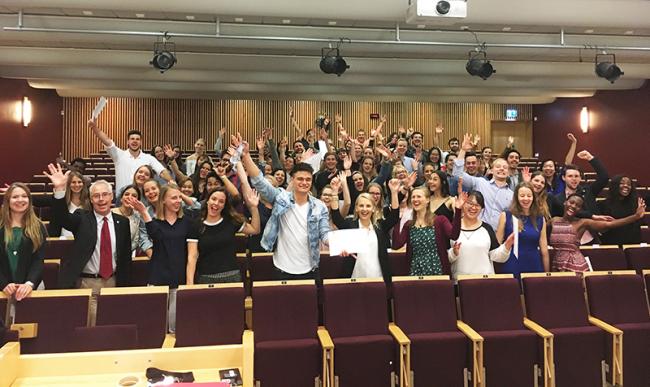 A bunch of happy exchange students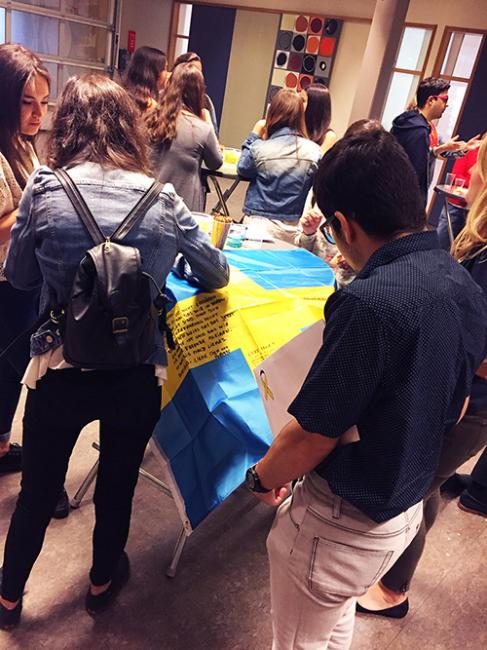 Signing the Swedish flag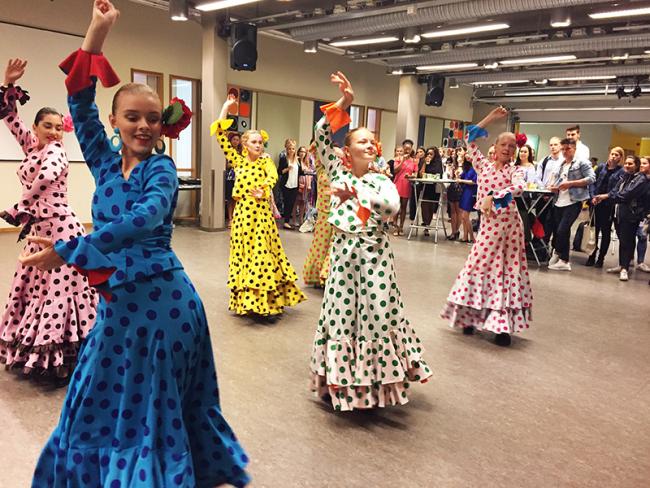 After the ceremony: entertainment and mingle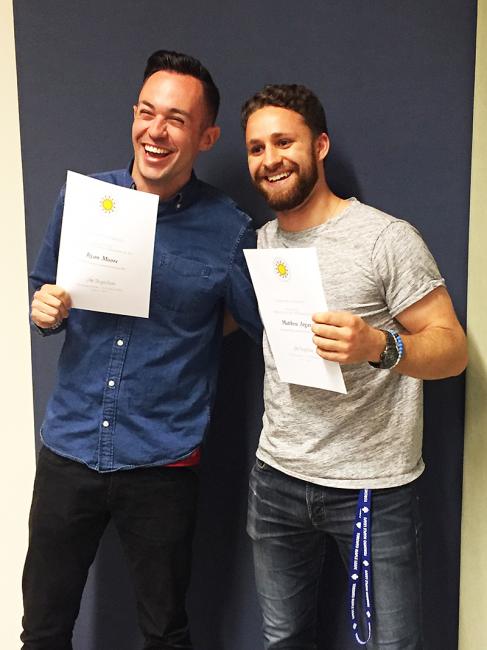 Ryan Moore and Matthew Argier from Canada are very happy with their experiences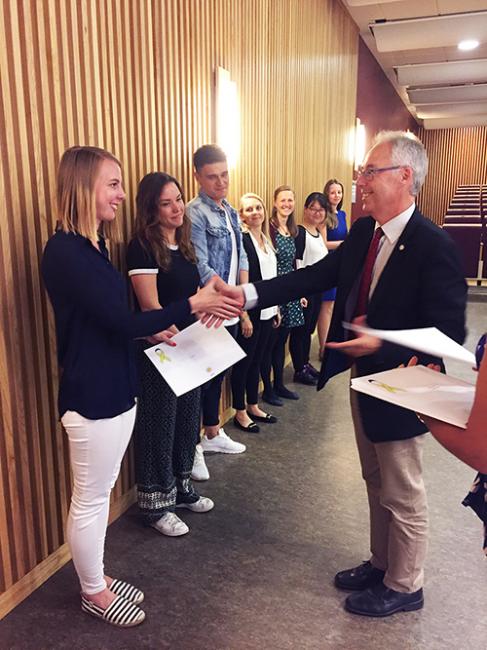 Deputy Vice Chancellor Thomas Blom handing out diplomas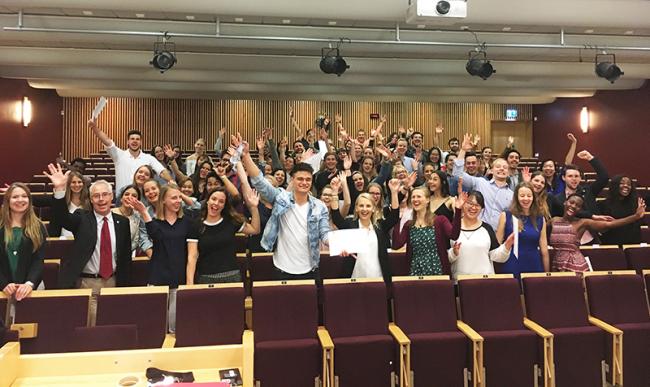 A bunch of happy exchange students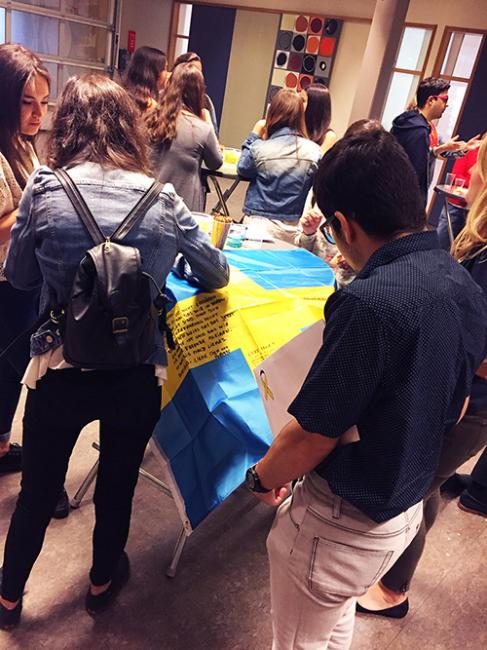 Signing the Swedish flag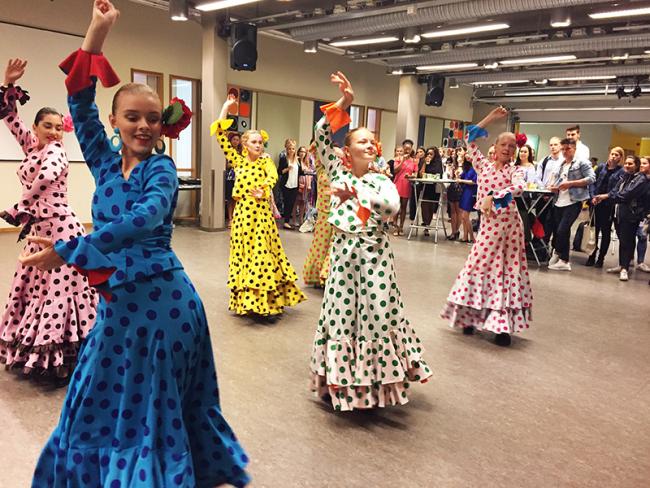 After the ceremony: entertainment and mingle