Contact us
Here you can find our addresses for visits, mail and invoices.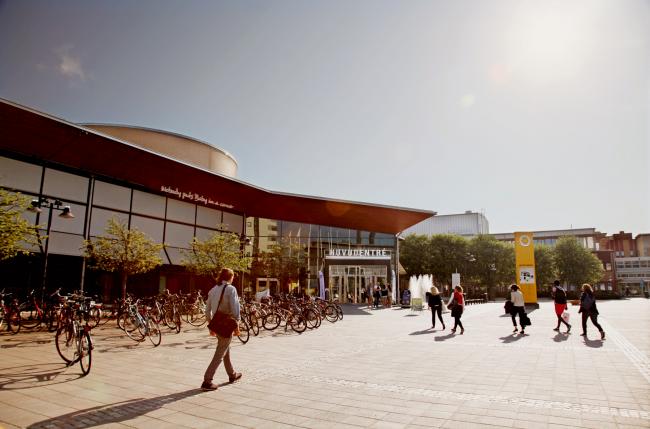 Switchboard
Phone: +46-(0)54-700 10 00
Fax: +46-(0)54-700 14 60
E-mail: information@kau.se
VISITING ADDRESS:
Karlstad University
Universitetsgatan 2
POSTAL ADDRESS
Karlstad University
SE-651 88 Karlstad
Sweden
Press Officer
Phone: +46-(0)54-700 10 00 (switchboard)
E-mail: press@kau.se
Admissions Office
The admissions office handles your application and admission.
Exchange students: exchange@kau.se
Free movers: non-exchange@kau.se
International Office
The international office answers general questions and assists you in matters concerning your learning agreement and housing.
Incoming exchange students: exchange@kau.se
Incoming free movers: Student advisor birgitta.lindell@kau.se
Incoming free movers: Admissions officer inger.von.zweibergk@kau.se
Incoming ISEP students: susanna.svensson@kau.se
Housing: camilla.johnson@kau.se
Agreements: carina.eriksson@kau.se
Press Officer
Phone: +46-(0)54-700 10 00 (switchboard)
E-mail: press@kau.se
Karlstad Business School
Visiting address, same as above
Phone: +46-(0)54-700 10 00 (switchboard)
E-mail: handels@kau.se
Ingesund School of Music
Visiting address:
Ingesund Musikhögskolan, 671 91 Arvika

Phone: +46-(0)570-385 00
Fax: +46-(0)570-804 38
E-mail: info@imh.kau.se
Karlstad University Professional Services AB
SE-651 88 Karlstad
Phone: + 46 (0)54 700 10 00 (switchboard)
E-mail: uppdrag@kau.se
Web: www.uppdrag.kau.se