Information on academic insignia 2017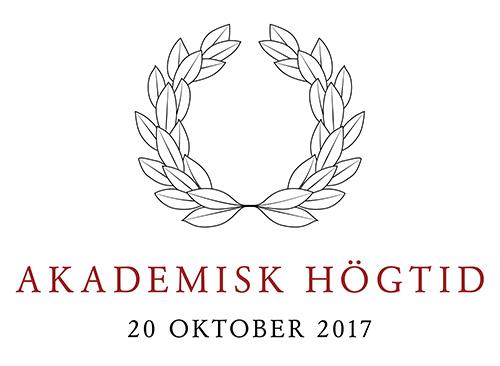 DOCTOR'S RING 
The doctor's gold ring, engraved with the Karlstad University symbol, signifies that the wearer of the ring has "entered into marriage" with science. Only doctor's degree awardees at Karlstad University are allowed to wear this ring.
A photo of the ring (in red gold) is available on the university homepage, search engine A-Ö, Academic celebration or www.kau.se/akademiskhogtid
Price for ring in red gold, approx.: 5 363 SEK incl. VAT Price for ring in white gold, approx.: 5 682 SEK incl. VAT Additional postage cost: approx. 160 SEK
Send your order to our supplier Sporrong AB, info@sporrong.se 
The faculty officer can also be of assistance. Please note that your ring measurement must be stated in the order. Consult your local goldsmith. If you have any questions regarding your doctor's ring, please contact Jan-Peter Byström, Sporrong AB, 08-446 54 50. The ring will be delivered to your home adress, COD during week 41.
NB: For guaranteed delivery before October 21, the order deadline is September 5.
The ring will be engraved with your name and the date of conferment, i.e. 2017-10-20.
LAUREL WREATH 
The laurel wreath, conferred on the new doctors
at the academic celebration, is a gift from Karlstad University. For this we need your head size measurement. If you use a measuring tape, place the lower edge of the tape at the eyebrow upper edge and measure horizontally round head. Laurel wreath order and measurement specification is made via www.kau.se/akademiskhogtid when you register for the ceremony.
DOCTOR'S HAT 
New doctor's at Karlstad University can order a doctor's hat via our supplier "Hattmakarna" in Gothenburg before August 15.
The price for a hat is approximately SEK 5 300 including VAT. The exact price will be given when you make your order. The price includes delivery and the mark of the hat is symbolizing the university sun.
Please visit the website www.hattmakarna.se, choose the option "Read more" and "Establishment Karlstad". Payment instructions will be given by
the hat supplier. Measurement by special tools/ conformer can be taken at the companies that the hat supplier refers to at the website.
If you cannot take a measure at one the referred companies, please contact the hat supplier for further instructions.
IMPORTANT INFORMATION 
The hat should not be worn until the ceremony
is completed. The hat box will be placed under
our seat during the ceremony in Aula Magna. The doctor's hat and doctor's ring is a voluntary choice.
ACADEMIC SCRIPT 
Please send us a photo of yourself taken at a photographer on September 5 at the latest. This will be used for presenting you and your thesis in the academic script.
QUESTIONS 
You are welcome to contact Maria Kull at Karlstad University if you have questions,
phone 054-700 18 06, e-mail konferens@kau.se