Get to know the city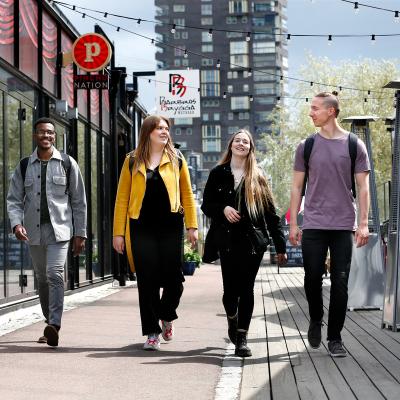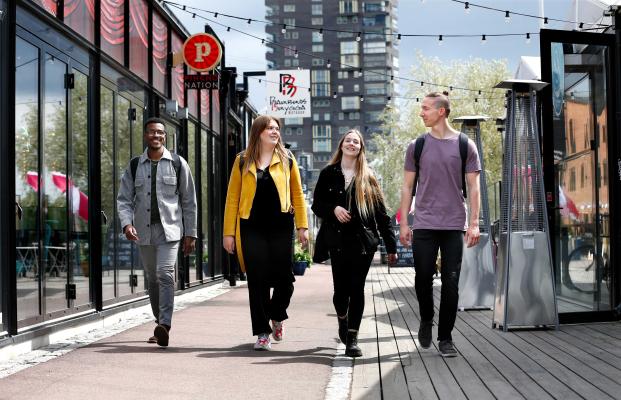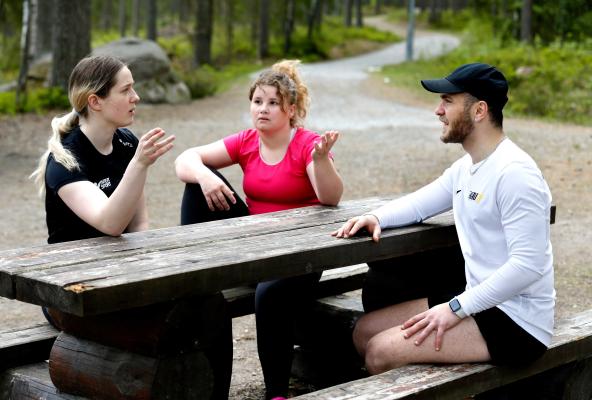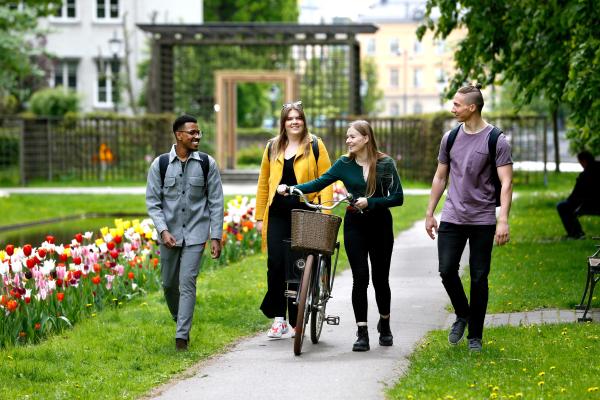 Karlstad has a long-standing reputation as an open and friendly city. Famously symbolised by the sun, Karlstad is ranked as one of the country's top cities for students and is home to a growing and innovative university.
In Karlstad, one in ten residents is a student at the University. And it shows. In a short period of time, Karlstad has transformed into a truly student-friendly city, boasting ample opportunity to enjoy culture, entertainment, sports, and shopping. According to the students themselves, Karlstad is one of the most convivial university cities in Sweden. A small city with all the variety of a big city.
Karlstad municipality likes its students. The University and Karlstad both want to grow and evolve to accommodate the future. For that reason, the municipality makes it a priority to take care of all the young people coming here to study.
Sports
Karlstad is a popular sports city with many sporting events at a national championship level, the Swedish Rally, and of course ice hockey at the very highest level. The city's biggest arena is named after a famous coffee brand, which is also from Karlstad: Löfbergs Arena. There is a wide selection of sports available. Any sports fan can get their fill here, either as a spectator or as a participant.
Campus houses a brand new gymnasium, further improving the city's opportunities for sports and bringing them closer to the students. Karlstad University is also an elite sports university.
Shopping and nightlife
In addition to sports, Karlstad offers great opportunities for shopping and nightlife. There are plenty of shops downtown and at the Bergvik shopping centre, where you will also find Ikea. The city's excellent communications include non-stop buses from campus. Karlstad has everything from big nightclubs with gigs by major acts to smaller clubs, pubs, and restaurants with different profiles.
Communications
Public transport is another of the city's selling points. Buses run frequently, once every ten minutes from the city centre and up to campus. Students receive a discount on local city bus fares. Karlstad also has a great deal of walking and bicycle paths, which can take you from the city centre to the University in 20 minutes.
Culture
Karlstad is home to several stages for music. In recent years, many world-famous artists have chosen venues in Karlstad for their Swedish shows. Many nightclubs, restaurants, and cafés also host concerts and other live shows, ensuring that there is something for everyone. In Karlstad, you will also find Värmland's Museum, a frequent venue for different exhibitions and presentations.