Research on relaxation in a flotation tank
We did research on the effects of flotation-REST, that is, relaxation and pain treatment using flotation tanks. This is one of Karlstad University's research projects that is best known to the general public and it has received considerable international attention.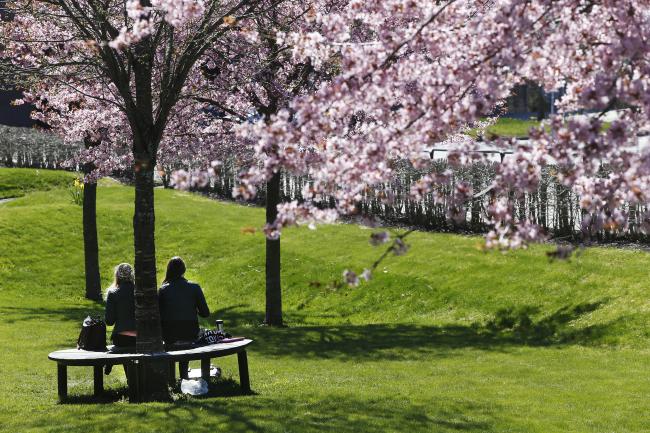 Three doctoral theses have been completed in as part of this project, by Kristoffer Jonsson and by Sven-Åke Bood at Karlstad University and Anette Kjellgren at Gothenburg University. A number of articles have also been published over the years. Doctoral student Henrik Bergman currently do research focused on health and sports psychology, and in 2013 Kristoffer Jonsson started his doctoral project on the use of flotation in treating anxiety. Flotation has been shown to have positive effects on anxiety, but also on sleeping problems, emotional regulation, and depression.
"Bending and Mending the Neurosignature"– a thesis by Sven-Åke Bood at Karlstad University.
Read more about Kristoffer Jonsson's research on flotation
Studies show that flotation has positive results
Since the end of the 1990s to 2018, the Human Performance laboratory at Karlstad University has been conducting research connected to the flotation tank. Flotation involves floating on your back in a tank filled with saltwater heated to body temperature. It is quiet and dark inside the tank, and thus external impressions are limited.
Flotation is experienced as comfortable and relaxing. Some of the studies we have conducted over the years have shown effects such as diminished pain from chronic muscle tension, reduced anxiety, depression and stress, and increased energy. After flotation, people are happier, sleep better and consume less alcohol and medicine. The method is also included in the final report of the rehabilitation council on multimodal treatment programmes for stress-related illness.
Many people describe their state in the flotation tank as between wakefulness and sleep. They experience a deep sense of rest and relaxation, which gives the body time to re-establish its relaxation response – something which we often lose in our stressed lives. Relaxing in the flotation tank leads to a sense of subtly changed consciousness; an experience of the present moment, or mindfulness, which is the opposite of our usual states of stress.
Contact: Anette.Kjellgren@kau.se