Fundamental Separation Science
The Fundamental Separation Science Group (FSSG) started at Uppsala University and continued the long tradition of separation science research there. In 2010 FSSG's young members moved to Karlstad University, which is ideally located between their company partners in the Gothenburg and Stockholm areas.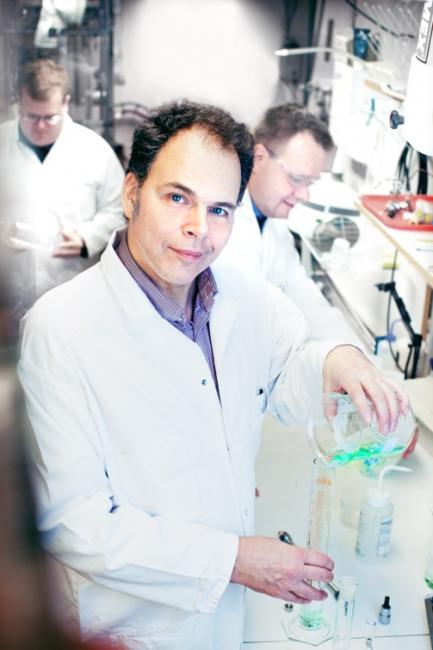 Torgny Fornstedt, Professor in Analytical Chemistry
The group conducts theoretically advance fundamental research in the field of separation science and cooperates with industry regarding purification of drug molecules and high-value chemicals. The group is currently working on Liquid Chromatography (HPLC/UHPLC), Supercritical Fluid Chromatography (SFC) and biosensor (SPR/QCM) projects. In these projects FSSG cooperates with leading companies and academic groups in Europe, USA and in Australia
In the six year period at Karlstad University, FSSG has published around 50 peer reviewed articles and presented over 30 peer reviewed lectures at international conferences. FSSG has also been very successful in receiving funds while at Karlstad University, nearly 20 million SEK, e.g. from the Knowledge Foundation in cooperation with business partners (AstraZeneca R&D Gothenburg, Attana AB, Karlskoga Cambrex Corporation, EKA Chemicals etc.). Two senior researchers (Jörgen Samuelsson and Patrik Forssén) in FSSG will soon become associate professors and may handle important sub-projects and future applications.
General research goals
To provide the chemistry and chemical engineering communities at the university, and in the region, with a computer simulation competence framework that can used for deeper understanding and optimization of processes.
Here FSSG cooperates, among others, with Prof. Mårten Gulliksson (Scientific computing) from Örebro University to solve complicated inverse problems, e.g. reconstruction of adsorption isotherms in Liquid Chromatography. This computer simulation competence framework is of interest for Prof. Lars Järnströms group regarding fluid dynamic calculations and might also be of interest for Prof. Lars Nilsson group regarding optimization of unit processes.
Researchers
Torgny Fornstedt, Professor in Analytical Chemistry
Jörgen Samuelsson, Senior Lecturer and PhD in Surface Biotechnology
Patrik Forssén, Research Engineer and PhD in Scientific Computing
Dennis Åsberg, Doctoral Candidate
Emelie Glenne, Doctoral Candidate
Additional coworkers on a temporary basis (Olle Ståhlberg PhD, Dan Haupt PhD)
Current research projects
Improved quality control methods for analyzing drugs in the pharmaceutical industry
Fundamental studies of a new environmentally friendly purification method obtaining valuable compounds from a complex mixture. For example fermentation crude and process fluid biomass from forest industry.
Fundamental investigation of analysis and purification of, for example, peptides and biomolecules
Fundamental thermodynamics and kinetics investigations of biomolecule-target interactions using modern biosensors.
National cooperation with Örebro University
Mårten Gulliksson, Professor in Scientific Computing
Ye Zhang, PhD, Postdoctoral fellow in Scientific Computing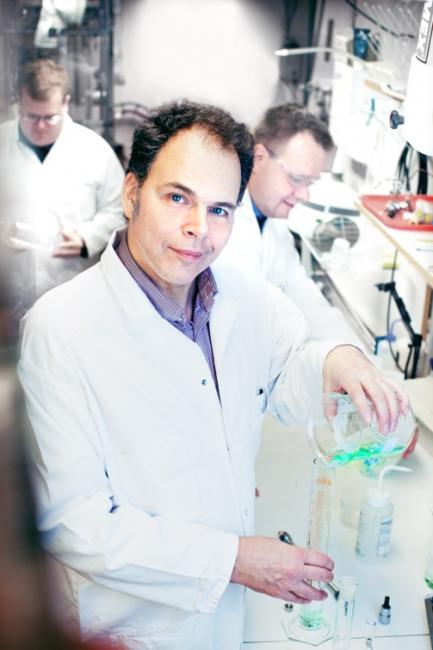 Torgny Fornstedt, Professor in Analytical Chemistry