Dewatering and drying
We have pursued drying-related research and development since 1989. We have experience of the drying of biomass, paper, crops, and clothes, and we are constantly in the process of extending and deepening the knowledge of drying-related research and development.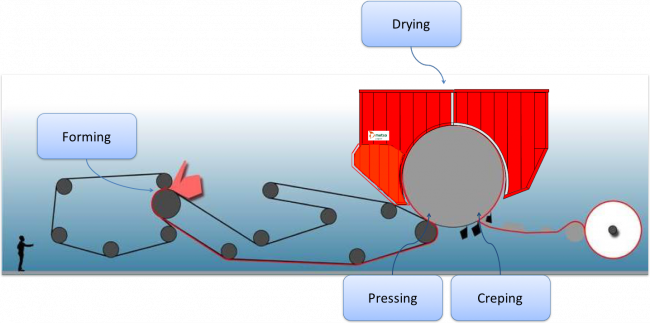 The aim of our research and development is to contribute to the production of energy efficient and environment-friendly drying processes. Our resources to achieve this are suitable premises and equipment, staff with different areas of expertise, and well-functioning routines for picking up and processing the problems that industry and society bring to our attention.
Issues can be raised at different system levels. Applied research and development projects predominate, but also curiosity-driven research and development play important roles. Research issues can be theoretically or empirically based.
Some general research objectives of this group are
Two general research objectives are
to contribute to the development and implementation of energy efficient and environment-friendly drying and dewatering processes.

to establish a competitive dewatering and drying research group that is an attractive partner for the Swedish pulp and paper industry including suppliers and consultants.
Researchers
Björn Sjöstrand, Senior lecturer
Examples of ongoing research projects
Yankee drying of tissue: Process modelling and simulation of high dew point drying

Suction box dewatering and rewetting in a paper machine 

Resource efficiency concepts from improved techniques in the pulp and paperboard production 

Analysis of non-uniformities in dewatering and drying of paper 

Strategies for a more flexible energy use in mechanical dewatering and drying of paper